General Hospital
General Hospital Spoilers: Victor's Tarot Cards Reveal New Love Story for Sam – Dante Breakup Brewing?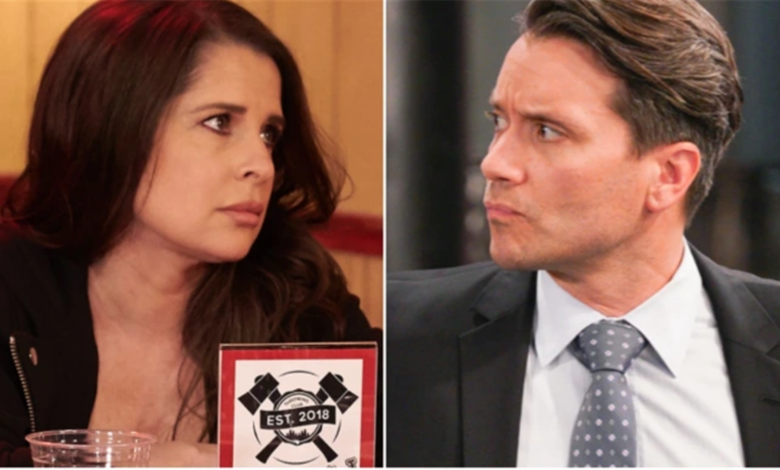 General Hospital (GH) spoilers tease that Victor Cassadine's (Charles Shaughnessy) final gift for Sam McCall (Kelly Monaco) may have just set up a new storyline for her. GH fans know Victor's will reading came with a variety of weird trinkets for those he left behind, including a tarot card deck for Sam.
Victor left Sam those tarot cards and suggested that maybe one day she could make herself lucky in love. It was definitely an odd present – and Victor's comment was rather strange, too.
Sam has been happy with Dante Falconeri (Dominic Zamprogna) for a while now, but is there someone else out there who's a better match?
Of course, we couldn't help but notice the chemistry that was on display between Sam and Drew Cain (Cameron Mathison) in the May 30 episode.
Drew and Sam had some nice family time with Scout Cain (Cosette Abinante) before Sam privately offered to help Drew score leverage over Ned Quartermaine (Wally Kurth).
Sam was willing to go after Dante's stepfather without any reservations at all, but Drew turned her down since he didn't want to drag her into the drama.
Scout needs at least one free parent if the worst happens and Drew lands behind bars for insider trading.
However, Drew may wiggle out of jail time and end up back together with Sam down the road.
Since Drew was previously activated using tarot cards and commands, maybe Victor's tarot card deck is a hint about Sam's renewed love story with him.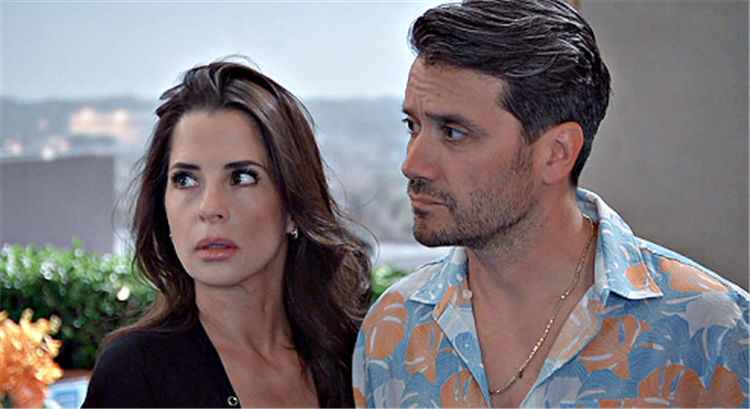 Then again, Victor did mention Sam potentially making herself LUCKY in love. Maybe that was a riddle that ties in with all this.
Sam once had a love story with Lucky Spencer (Greg Vaughan at the time), so it's possible the show's setting up Lucky's return in some form.
Recasting Lucky might be a good idea for many reasons, so it's worth considering here.
On the other hand, Victor could be talking about another former flame or even a brand-new love interest for Sam.
Bottom line, Victor bequeathed a tarot card deck and essentially made a prediction about Sam's romantic future, so we have to believe this could turn into a major story for her.
General Hospital spoilers say Sam could break up with Dante and move on eventually, so stay tuned for updates on what her love life will look like moving forward.
CDL's the place to be for thrilling General Hospital spoilers, updates and news, so make us your one-stop GH source.