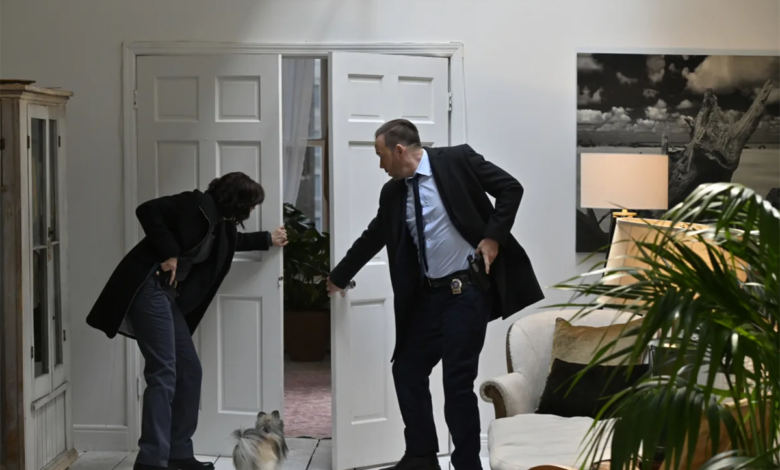 "Book 'em" is a phrase most associated with "Hawaii Five-0," but it's also surely been said by plenty of characters on "Blue Bloods" too. The New York City-set police drama is one of the longest-running series on CBS at the moment. While ratings for the series aren't quite as high in Season 12 as they were in Season 7, "Blue Bloods" continues to prove a successful venture for the network (via SpoilerTV+).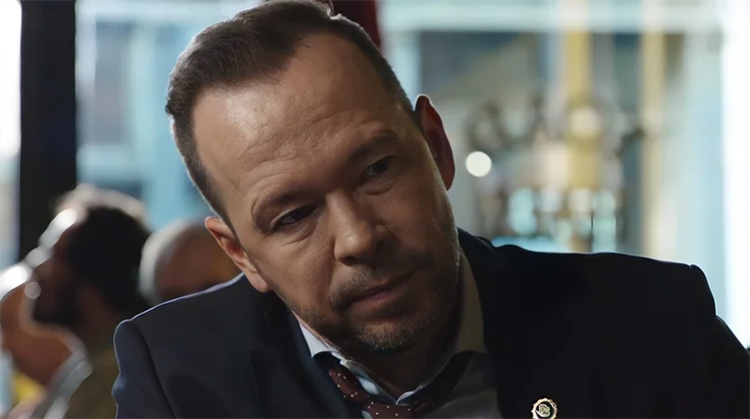 The series focuses on the various members of the Reagan family, whose jobs reach nearly every rung of the criminal justice system. Frank Reagan (Tom Selleck) leads the New York City Police Department as police commissioner, while his children populate the lower levels of the NYPD and the district attorney's office. Such close family relations often lead to compelling conflicts of interest that can regularly spell trouble at Reagan family dinners.
In Season 10, one particular arrest causes a major rift between Jamie Reagan (Will Estes) and his father, Frank.
Jamie arrests a man who assaulted two police officers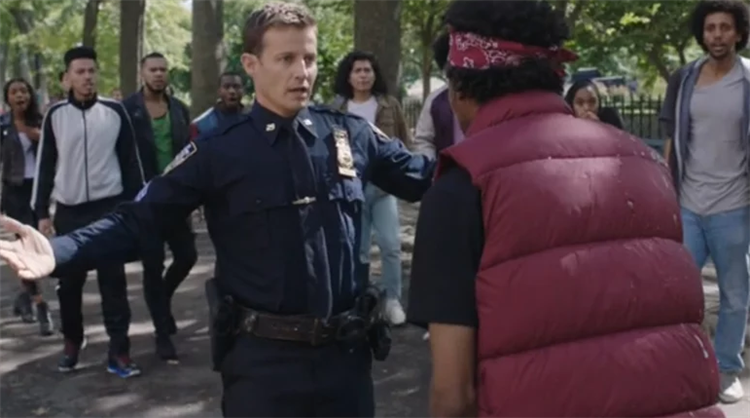 In Season 10, Episode 7 ("Higher Standards") (via IMDb), a man throws a bucket of water on two police officers in an entirely unprovoked attack. Rather than attempt an arrest on the man and suffer the consequences of the growing mob, the duo depart the area without taking further action. However, reports of the incident anger their fellow police officers. Shortly after he learns of the assault, Jamie returns to the area and locates the suspect. He asks to speak with him, but the man quickly grows belligerent.
While the man freely admits that he is guilty of the action, he behaves as if he should be allowed to assault police officers whenever he wants. In response, Jamie attempts to take him into custody, but the man takes his taunts to the next level, screaming, "You can't arrest me for throwing water on those scum!" Jamie takes that last word to heart and opts to dump the contents of another water bucket on the suspect before placing him into handcuffs. Unsurprisingly, the man suddenly changes his tune about water-based attacks.
With stakes as low as buckets of water, it's nice to see a punishment so perfectly suited for the crime. Of course, given his role as a police officer, Jamie is still very much in the wrong and his father isn't afraid to tell him. When a video of Jamie's actions goes viral, Frank quickly decides to discipline Jamie as he would any other officer who falls short of a "higher standard," thus proving that the commissioner's office remains impartial.