Sister Wives
SORRY, DAD! Sister Wives fans think Christine Brown's daughter Truely, 13, looks 'so happy' without dad Kody in new photo from trip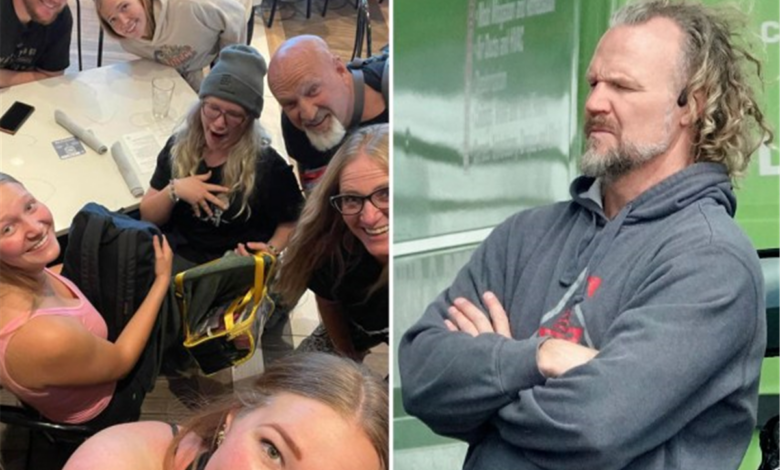 FANS have shared theories that Christine Brown's daughter Truely is much happier away from her father Kody after noticing a detail in a new family vacation photo.
The Sister Wives star and her children have settled into their new life in Utah after leaving Las Vegas in October 2021.
Fans believe that Christine's daughter Truely, 13, has become a much happier child since they started fresh.
A new photo surfaced of the reality star with five of her children as well as her fiancé David Woolley while preparing for a big family vacation.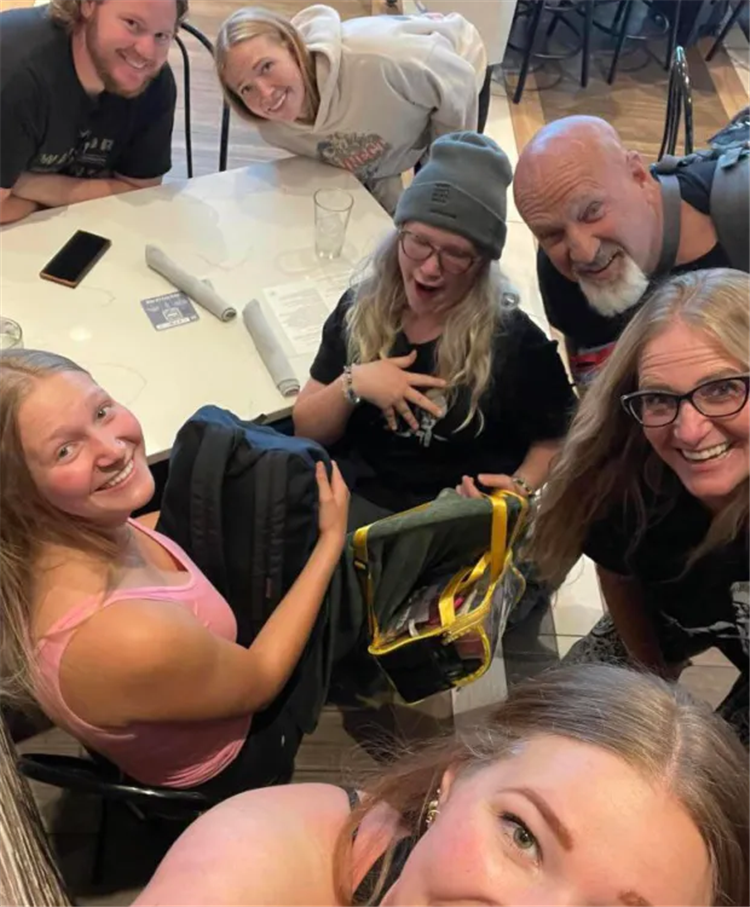 The entire crew got together for a funny boomerang snap on Christine's oldest daughter Mykelti's Instagram Stories.
The 27-year-old caught all of her siblings, her mom, and future step-dad in the shot as they all smiled ahead of their big trip to London.
In the center, fans could spot the TLC star's youngest child Truely who made a silly face to the camera.
She sported an oversized t-shirt and a gray beanie as she showed off her funny personality to Mykelti's followers.
The post was captioned: "Off to London!" as she shared an update about their fun family vacation.
FAN COMMENTARY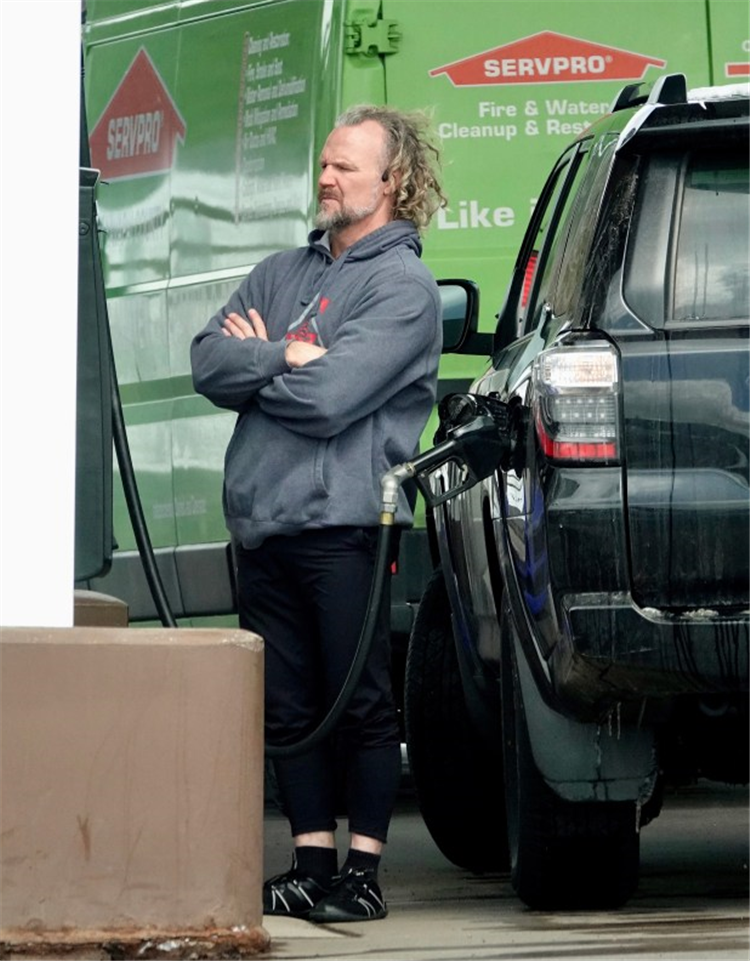 Fans took to Reddit to discuss how happy Truely appeared as she spends her teen years away from her father Kody Brown, 54.
"Truely is the recipient of love and good vibes from those her surround her. You can really tell the difference in Christine, Truely and all of the girls," one wrote.
"I'm glad to see Truley being able to be herself and be surrounded by so many people who have time for her. It looked so boring and lonely in Flagstaff," a second agreed.
"I have never seen Truely so happy as in these pics!" a third admitted.
"They all look so genuinely Happy asf! Kotex energy was nothing but draining to be around," a fourth claimed, mocking Kody with a nickname.
"They all look so much happier now that they're away from toxic masculinity," a fifth remarked.
Fans have picked up on Truely's bond with her soon-to-be step-dad David in recent months.
CUDDLY TEEN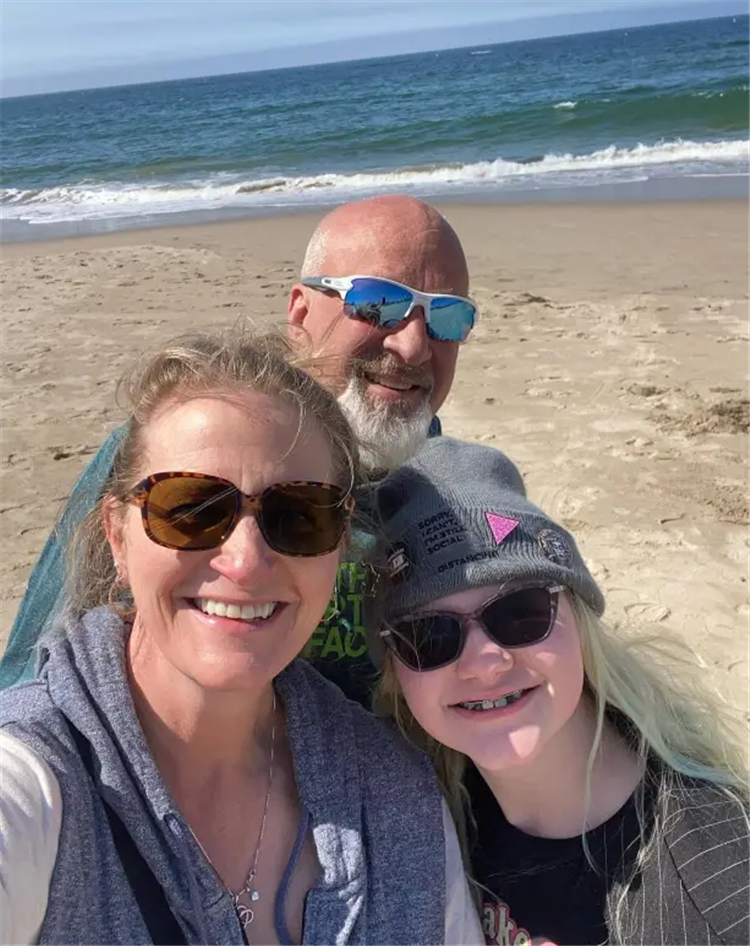 A few weeks ago, Christine shared a massive family photo from her Fourth of July celebration.
In the Instagram pic, the Sister Wives alum posed with fiancé David, and her daughters, including Truely, Ysabel, 20, Aspyn, 28, and Mykelti.
Truely stood out in the image because she had her arms wrapped around David's shoulders.
The pair appeared in good bonding spirits as they smiled at the camera.
Fans jumped to the comments section when they spotted Truely "finally warming up" and "getting along with" her soon-to-be stepdad.
One of the fans said: "What an amazing connection Truly has with David. Never seen this with her real father!"
Another fan wrote: "Love how Truely is cuddling David…way to go David…and Christine..that says it all!!"
A third fan added: "Just love how Truly is loving on David. A sign she feels safe. So happy to see your big genuine smile!"
A fourth person claimed: "The fact that Truly is comfortable with hanging on David, and we've seen on the show how uncomfortable and tense she is when Kody hugs her says a lot!"
A commentator wrote: "I'm so happy seeing Truly so affectionate to your significant other in this picture is so heartwarming.
"You can tell she's happy, adjusted, and has a good male figure emotionally supporting her in life."
NEW LIFE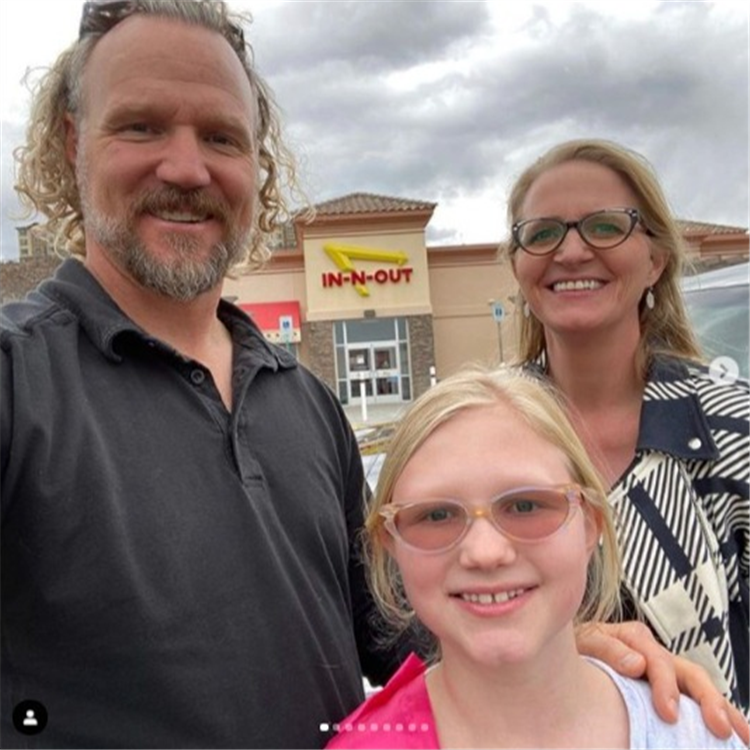 In April, the TLC star announced her engagement to David after splitting from her ex-husband Kody Brown, 54, in November 2021.
After Meri Brown, 52, and fellow sister wife Janelle Brown, 53, left Kody in December 2022, the patriarch is currently down to one wife, Robyn, 44.