Blue Bloods
Is Jennifer Esposito Returning to the 'Blue Bloods' Cast for Good? It Seems Unlikely
Jennifer Esposito's exit from Blue Bloods in season 3 still bothers some fans, but her return in the season 13 finale has led to more questions than answers.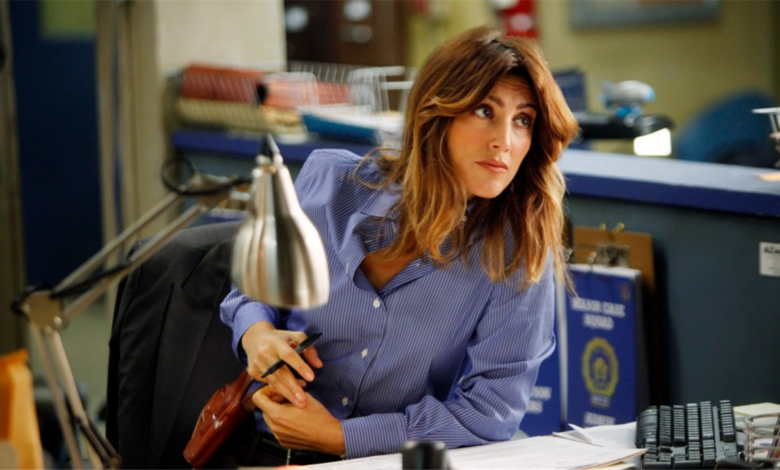 Jennifer Esposito shocked Blue Bloods fans when she appeared in the season 13 finale. Esposito reprised her role as Jackie Curatola for the first time in 10 years. The sudden appearance of the familiar face has fans wondering what it means for the show's future. Will Jackie return to the Blue Bloods universe for good? While seeing Danny Reagan's old partner return for good would be nice, it seems unlikely that Jennifer Esposito will be rejoining the Blue Bloods cast.
Jennifer Esposito's exit from the 'Blue Bloods' cast was full of bad blood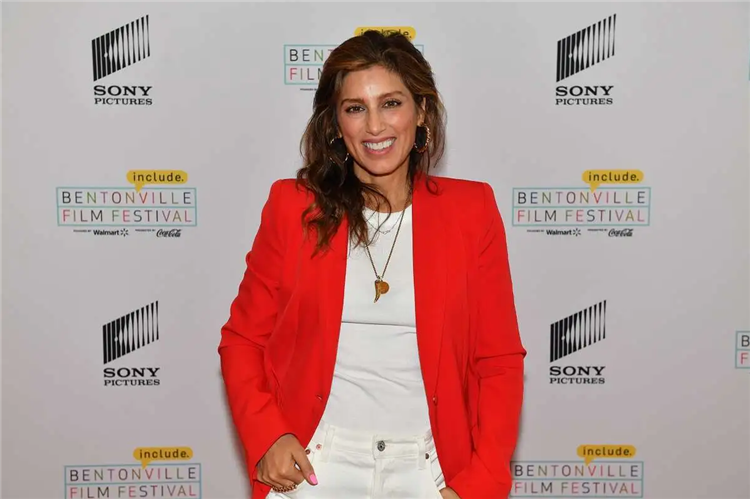 Because of her controversial exit, Esposito's return to Blue Bloods was a huge shock to fans. Esposito was written out of the series in season 3 when her Celiac Disease diagnosis led her to ask the network to consider a part-time schedule. They declined the request and suspended her instead.
Esposito was outspoken about how poorly the network treated her after her diagnosis and discussed how her exit went down over the years. In 2012 she took to social media to blast CBS for what she described as "ugly" behavior following her diagnosis. According to TV Line, Esposito collapsed on set and was treated with disregard by the production team.
In the wake of her character's departure, Esposito acknowledged that her limited availability could be an issue for the network. She said she was fine with being unable to continue in the role. Esposito, however, took issue with the network keeping her in her contract but suspending her without pay. She has since moved on to other projects, but Blue Bloods
 fans have always hoped for her return.
Will she be returning to the series for good?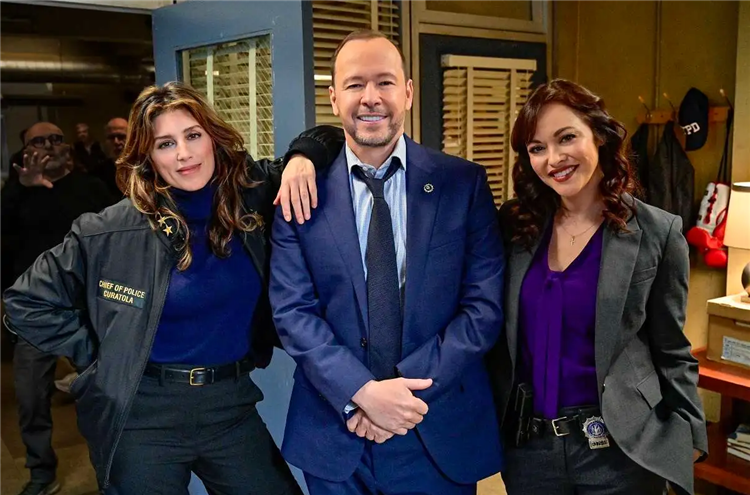 While fans were thrilled to see Jackie return for the season finale, it seems unlikely that Esposito will be reprising the role in any significant capacity. After all, her previous issues with the network likely have not been completely resolved, and she seems too busy these days to commit to a full schedule as a Blue Bloods cast member, which was the source of conflict between the actor and CBS all those years ago.
Esposito has several upcoming projects and has appeared on Awkwafina Is Nora From Queens in a recurring role since 2020. The show wrapped its third season this year. While the series has yet to be renewed for a fourth season, fans remain optimistic that they'll see more from the coming-of-age comedy.
Still, it's impossible to say if Jennifer Esposito's return to Blue Bloods is a one-time deal. Esposito nor CBS have addressed what the appearance means long-term. The actor took to social media to thank her fans following the episode, though.
Blue Bloods will return for a 14th season, with or without Jennifer Esposito. A release date for the season premiere has yet to be announced. Several networks, including CBS, are reworking their fall schedule in light of the SAG-AFTRA strike.