Blue Bloods
Why Blue Bloods' Marisa Ramirez Loves Working With Donnie Wahlberg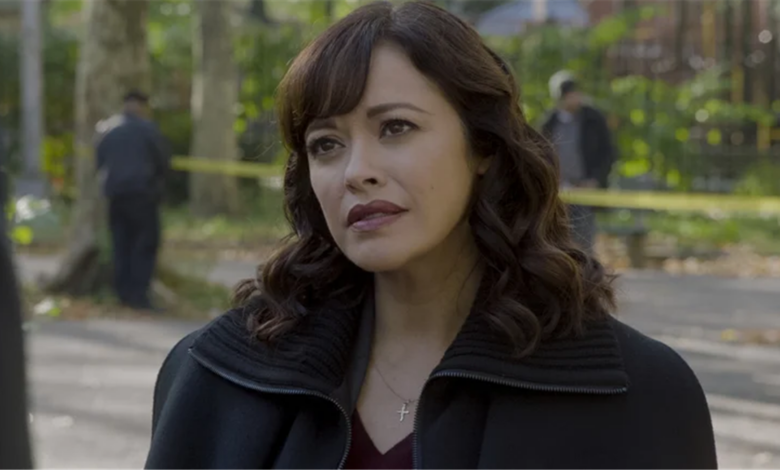 Fans have watched Marisa Ramirez play Detective Maria Baez alongside Donnie Wahlberg's Detective Danny Reagan as partners on "Blue Bloods" for many seasons, and there is no question about how the actress truly feels about working with her co-star during that time.
The long-running police procedural "Blue Bloods" has been around since 2010 and continues to impress when it comes to viewership as, over a decade later, it can still average over ten million viewers per entry, according to Deadline. In that time, fans have witnessed a lot go down with various characters, including Detective Maria Baez. The Major Case squad member isn't as reckless as her partner Danny Reagan, but that doesn't mean she is any less effective at doing her job. Baez most certainly helps balance out the good-cop-bad-cop dynamic she has with her partner, and over the years, the two have seen a lot of action. From shootouts to near-death experiences, one of the N.Y.P.D.'s finest pair of investigators rarely disappoint when they appear on the screen, and despite not always seeing eye to eye, the two always manage to have each other's back more often than not.
It's no secret the two characters work well together serving justice in the Big Apple. However, while the duo's work relationship on set is obviously much different than what Reagan and Baez experience on the show, the way the actress feels about working with Wahlberg really shouldn't come as that much of a surprise.
The actress has nothing bad to say about working with Wahlberg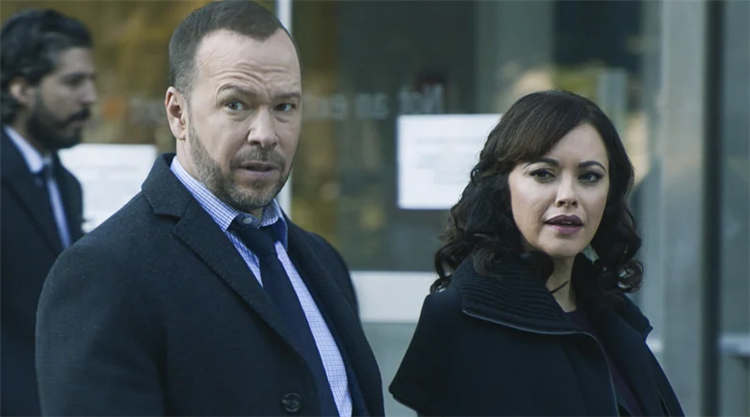 While Marisa Ramirez has been a part of several high-rated titles on Rotten Tomatoes for varying lengths of time throughout her career, there is no question her longest commitment is solving crimes with Donnie Wahlberg on "Blue Bloods." During that period, she formed a special bond with her co-star that only strengthened over time. "Other jobs I've had… I'm three years with this person or three months with this person, but this is now… We're at eight years, and I think our relationship has definitely evolved more so this year," Ramirez told Country Living in an interview. The actress also wasn't afraid to share how she feels about working with the actor, telling the outlet, "We just love each other… I'm so excited to be at work with him and to feel safe with someone who knows me, because I feel like I keep my guard up with other actors, or crew, or whoever, and this is a place where I can let it down… It feels very safe and comfortable." It appears the two have had a rewarding experience working alongside one another on the show, which has been one of the reasons the actress has been so committed to the series.
Ramirez has not been shy about making it clear that if it wasn't for the scenes in "Blue Bloods" she gets to shoot with Donnie Wahlberg, there's a good chance she wouldn't be on the show. And if people thought they were only fictional buddies on Television, think again. In addition to being partners in stopping crime on TV, the actress has confirmed the two are friends in real life, erasing any doubts about how Ramirez feels about Donnie Wahlberg.
Donnie Wahlberg and Marisa Ramirez oppose a romance between Danny and Maria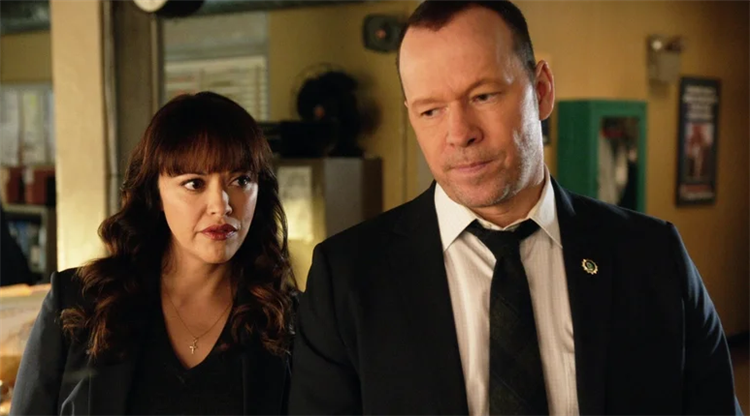 From Mulder and Scully on "The X-Files" to Benson and Stabler on "Law & Order: SVU," procedurals have a tendency to tease sparks between detective pairings of the opposite sex. Maria and Danny have had some flirtatious exchanges throughout the years on "Blue Bloods," and some fans would love to see them lose their inhibitions and hook up. However, Donnie Wahlberg and Marisa Ramirez hope that never happens — and for good reason.
In an interview with The Talk, Wahlberg explained that their characters entering into a romantic relationship could lead to unwelcome changes that would make the show less fun for the actors. "Will Estes plays my younger brother on the show and Vanessa Ray plays his now-wife. And they started as partners, and the minute they got together and got married, they don't have scenes anymore," he explained. "So, if [Maria and Danny] start a relationship, we won't have scenes together and then I'll miss my friend."
Ramirez echoed these sentiments later on in the same interview, stating that she'd miss working with her co-star if they stopped doing scenes together.