Sister Wives
Sister Wives: Gwen Reveals REAL REASON Why She Didn't Attend Christine's Wedding!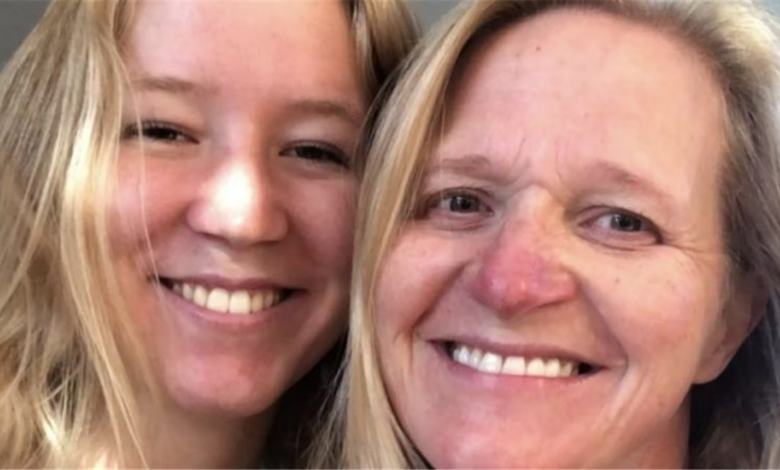 Sister Wives star Christine Brown has been making it to the headlines of her wedding these days. She has already walked down the aisle with her newfound love, David Woolley, and is living in her happily-ever-after phase now. It was indeed one of the most anticipated moments, and everyone wanted the celeb to start a new life.
However, fans were in shock when they learned that Christine's daughter Gwen ended up missing out on her mother's wedding! This was a surprise for the viewers, and it led to several speculations. But now the star kid herself has finally revealed the REAL REASON behind her absence, and fans are still in disbelief.
Sister Wives: Gwendlyn Reveals Why She Didn't Attend Christine's Wedding!
Sister Wives star Gwen Brown made several controversies with her questionable absence from Christine Brown's lavish wedding. The latter's big-day's pictures soon started to surface on the internet, and viewers were quick to note that the former was missing!
Hence, it gave rise to many rumors about why the star kid was absent from the ceremony. But now Gwen herself decided to finally clear the air and reveal the SHOCKING REASON why she didn't attend her mother's marriage.
Xem bài viết này trên Instagram
Recently, Katie Joy revealed that Gwen stated how "overwhelmed" she was because of her "new mobile home" and "organic chemistry course." The latter confessed this on her "Patreon" account during an "Ask Me Anything" session.
Gwen claimed that this was the main reason why she couldn't make it to Christine's wedding. Apparently, her midterms were scheduled between October 2 – October 20, while her mother's marriage was on October 7, which made it difficult for her to attend the ceremony.
The source revealed that Gwen attends Northern Arizona University, and surprisingly, Savannah, Gabriel, and Garrison are also students of the same. But the latter clan was able to make it to Christine's wedding!
Moreover, Gwendlyn claimed that she had already informed her mother beforehand. So, Christine ended up removing her from the guest list as well and was completely fine with her absence.
Sister Wives: Fans Aren't Convinced With Gwen's Reasoning! But Why?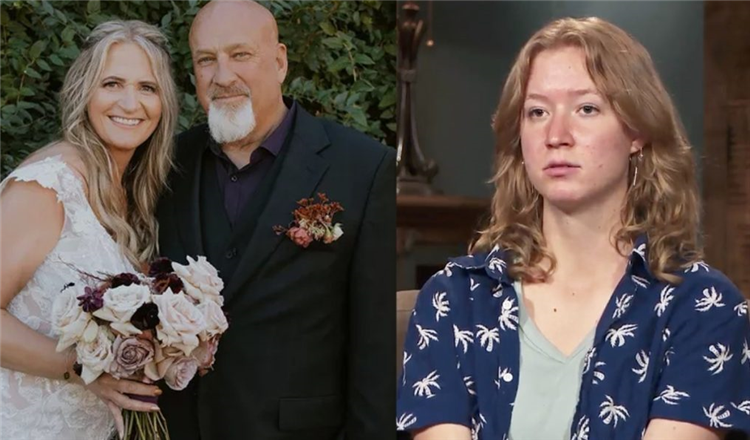 Sister Wives star Gwen Brown tried her best to explain why she wasn't a part of Christine's big day. But viewers aren't able to buy her reasoning! Apparently, the star kid indirectly claims that her mother was well aware of the fact that she wouldn't be able to make it.
But Mykleti had a completely different say on this matter. She admitted that it was a "shock" for her. She also stated how she wasn't even aware that Gwen wouldn't be attending Christine's ceremony.
Mykelti confessed, "I didn't know that she wasn't going to be there. That's a her [question]." She further added that Gwen's absence was really "tragic," and Christine was "sad" about it as well. Hence, this made the viewers wonder that if Christine was aware that her daughter wouldn't be able to make it, this incident wouldn't have been this "tragic" for her.
As Christine's wedding would be a part of the upcoming season, fans feel that perhaps Gwen's absence would be a part of the plot twist. Hence, for now, she is giving a vague explanation just not to give a spoiler.
The source further confirmed, "TLC is known to sue cast for upwards of $500,000 for breach of contract, which includes leaking spoilers." So, this could be a potential reason why the star's kid's explanation is vague and generic. Keep coming back to TV Season & Spoilers for all the latest Sister Wives tea.