Sister Wives
'Sister Wives': Robyn Brown Always Seems to Be Chaperoning Kody Brown?
Kody Brown ruined three of his four marriages, but his fourth wife, Robyn Brown, certainly helped it all along. Robyn Brown interfering with his other marriages made things worse.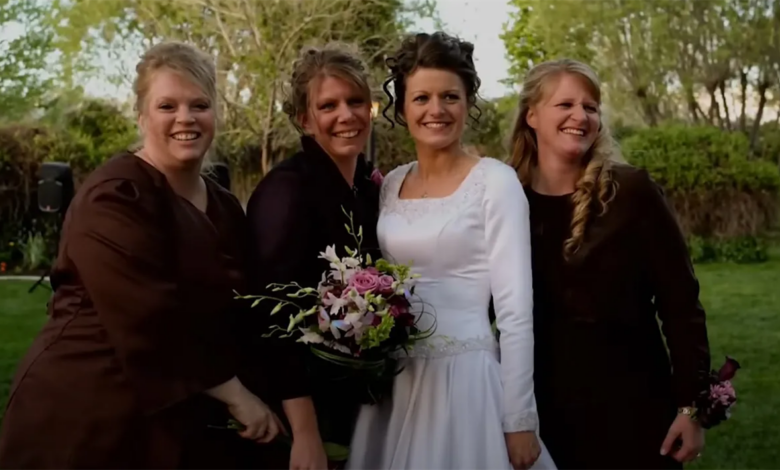 Robyn Brown isn't solely responsible for the downfall of the Brown family's plural lifestyle. She's not even mostly responsible for it. At the end of the day, the blame for the implosion falls squarely on the shoulders of Kody Brown. That's not to say that the Sister Wives star didn't help the process along. Robyn came into the Brown family and shook things up. It's pretty clear that her personality isn't fit for the type of polygamy the Browns were practicing before she entered the family. It's evident, even now, that Robyn's goal was to be the center of Kody Brown's universe. The evidence can be seen throughout seasons 16, 17, and 18 of the controversial reality series. Robyn Brown's desire to insert herself in private conversations and act as Kody's chaperone both on Sister Wives and presumably in day-to-day life hastened the end of his other three marriages.
Kody Brown's legal wife, Robyn Brown, was present for most of his 'Sister Wives' tantrums
Robyn Brown might not be solely responsible for the end of Kody Brown's three marriages, but season 17 and season 18 have taught us one thing. Robyn's presence during a conversation seems to embolden Kody Brown. It's hard to decipher the family's dynamic before Robyn Brown joined the family. Still, it's easy to see that the more time Kody spent with Robyn, the more contentious he became with his other wives, especially when she was in the room to back him up.
Robyn was on hand dur ing several of Kody's season 17 meltdowns. She sat close by when he accused Christine Brown of stabbing him in the kidney. Robyn was also on hand when Kody yelled at Janelle Brown, leading to her walking away from the conversation. She interfered in a Christmas exchange, and her personal feelings have led to rifts with the kids.
Robyn sat in on Kody and Meri's conversation about her move
Even when Kody isn't actively screaming at his wives, Robyn is on hand for conversations. Many of those conversations feel like they would be better left as one-on-one chats. Robyn made Meri Brown's conversation with Kody about her plans to move to Utah more awkward than it already was.
The scene, filmed in Kody and Robyn's kitchen, was uncomfortable for most viewers, but Robyn's presence made it worse. We certainly walked away from the episode wondering exactly why Robyn felt the need to chaperone the chat. In fact, we can't help but wonder just how much her constant need to be involved in the other wives' business hastened the demise of Kody's three other marriages.
How much has Robyn's involvement in Kody's other relationships influenced them?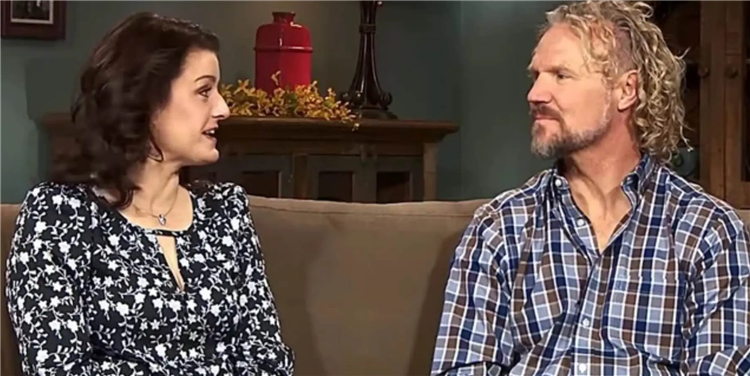 While Robyn has spent years insisting that she's just trying to help, when you look at her behavior collectively, it's easy to see how Robyn's constant interloping led to the downfall of Kody's other relationships. It doesn't really matter what her intentions may have been. While Meri, Janelle, and Christine all spent a couple of seasons dancing around the topic of Robyn Brown, they are far more honest in season 18 than they've ever been before. The feedback about Robyn isn't good.
Janelle and Christine both seem to agree that Robyn Brown and her possessive nature made it difficult to have a real relationship with Kody. The lack of interaction led to both women eventually leaving their spiritual unions behind. Meri Brown has been more subtle about her feelings. Still, even Meri, who has largely defended Robyn, appears annoyed with her. We can understand why.