Sister Wives
Sister Wives Star Mykelti Padron Shows True Colors After Snubbing Her Mother Christine Brown
Sister Wives Star Mykelti Padron Shows True Colors After Snubbing Her Mother Christine Brown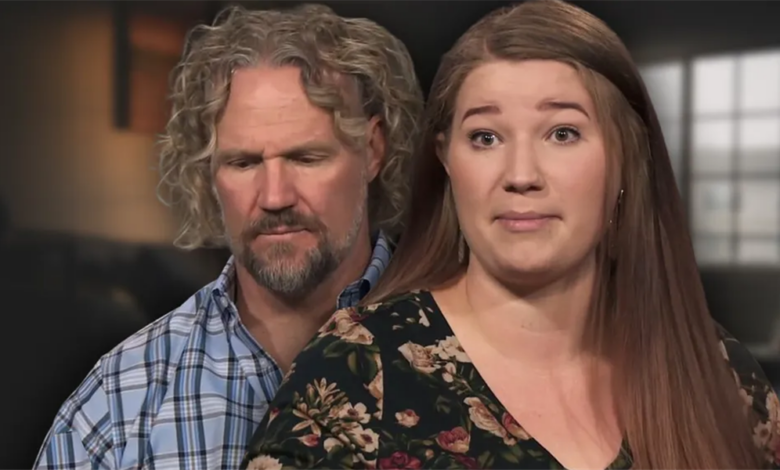 Mykelti Padron's decision to tell Robyn Brown before her own mother about her pregnancy was seen as disrespectful and hurtful by some Sister Wives fans.
 Despite their close bond, many fans didn't expect Mykelti to prioritize Robyn over her biological mother, Christine.
 However, it's possible that viewers are overreacting to the situation and projecting their own emotions onto Christine, who may not have been bothered by Mykelti's actions.
Sister Wives cast member Mykelti Padron (née Brown) disrespected her mother, Christine Brown, by discussing her pregnancy with Robyn and Kody Brown first. The 26-year-old reality star is the second daughter of Kody and Christine. Despite that, she has a stronger connection with other family members, especially the youngest sister wife, Robyn. In Sister Wives season 18, Christine revealed how her daughter had a strong relationship with Kody's fourth wife. She said Robyn became another mom to Mykelti after she came to her aid and supported her in front of other siblings. Christine claimed the two hold a special bond.
Sister Wives star Mykelti Padron is close to her aunt, Robyn, but not many fans expected her to be more open to her than her biological mother, Christine. Recently, Mykelti told her other mom and dad about her pregnancy and picked them first before telling Christine. Redditor Imeanwhynotdramamama discussed how terrible it was for Mykelti to do such a sad thing.
Another Reddit user commented, "She was a huge jerk for announcing that she told Robyn first." Someone else wrote, "Just seems like a big slap in the face to her mother."
Mykelti Padron's Sister Wives Journey Explained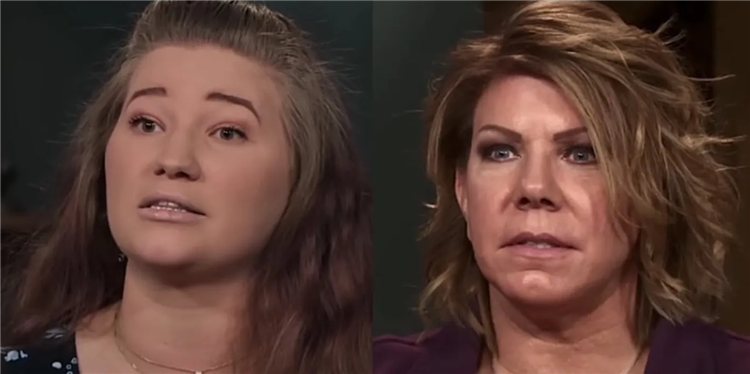 Like most cast members, Mykelti has had a tumultuous journey on Sister Wives. She has televised part of her life in front of the cameras and faced many troubles. In September, Mykelti got angry at Kody after he posted a photo with Aurora online. The picture showed the young lady wearing earrings which Kody hadn't allowed any of his daughters to wear. Mykelti took to social media to discuss her frustration. According to Without A Crystal Ball, she revealed her real feelings about Kody letting Aurora sport earrings and called him out for not being consistent.
Mykelti should have told the truth about her pregnancy with Christine first. Alternatively, she could've also opened up about the baby in front of all three of her parents. The fact that she chose Robyn over Christine proves that she doesn't respect her real mom enough, despite knowing the past. Mykelti knows how Kody treated her birth mother over the last few years. She also understands that Christine split from Kody due to Robyn. Therefore, Mykelti should have shared the major news with her mother over her father and his fourth wife.
Despite what Mykelti did, the anger about this incident might be unnecessary. The Utah woman didn't pick favorites or purposely hide things from her mother. Likewise, Christine didn't get offended about Mykelti sharing her pregnancy news with Robyn first. Fans may be letting their own emotions speak for Christine. If the incident truly hurt Kody's ex-wife, she would've shared it on camera. After all, she is known for her blunt personality and doesn't like to sugarcoat her words. Christine was likely not bothered by the situation, even if it may seem like she was.