General Hospital
General Hospital Spoilers: Nina May Have The Ring, But Carly Has Sonny's Heart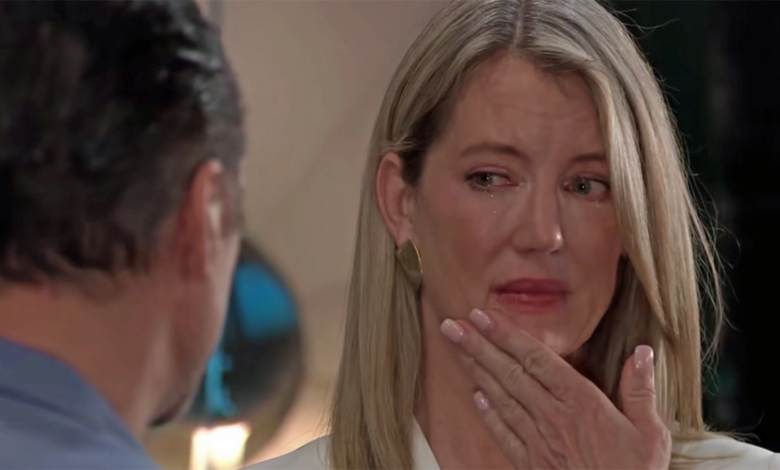 General Hospital spoilers hint Sonny Corinthos (Maurice Benard) is about to find himself in the middle of a love triangle between his ex-wife, Carly Spencer (Laura Wright), and his fiancé,Nina Reeves (Cynthia Watros). Numerous people have warned him about Nina's true nature, but he remains oblivious to her deceptive ways. As fans of the show know, Sonny and Nina's relationship started off with a lie.
Nina pretended to be a friendly stranger who developed a friendship with Sonny when he was suffering from amnesia. In reality, she was keeping Sonny captive in Nixon Falls so that she could exact revenge on Carly, who she blamed for the death of her daughter, Nelle Benson Jerome (Chloe Lanier). Now, Nina has created a new bed of lies to start off her marriage to Sonny — but rumor has it things won't go that far. Is Carly coming back to claim Sonny for herself?
General Hospital Spoilers — It Wasn't Ned
While Sonny is celebrating his engagement with Nina, Carly is trying to uncover the identity of the person who turned her and Drew Cain (Cameron Mathison) into the SEC. Right now, they think Ned Quartermaine (Wally Kurth) was behind all of it, but soon, Drew is going to pivot from that point of view.
It doesn't make much sense that Ned would turn them in when he knew Drew was out of the country, and he just can't wrap his head around his cousin being so vindictive that he would do it during such a sensitive time for the family as Willow Corinthos (Katelyn MacMullen) is battling for her life.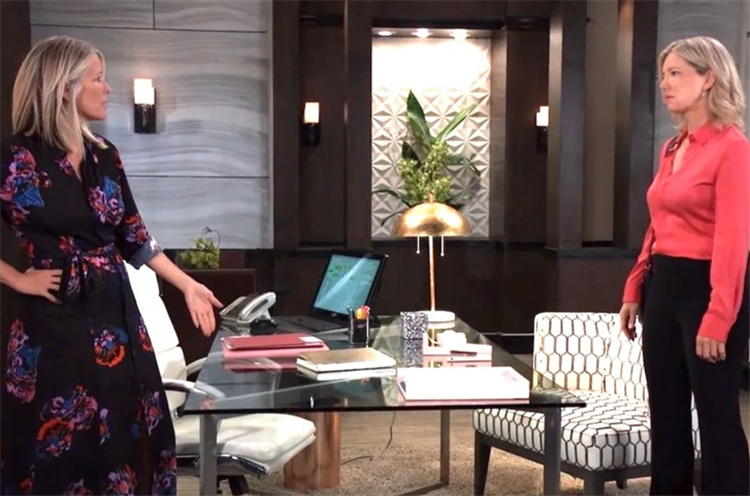 GH Spoilers Tease the News Breaks
Carly has just overheard Nina talking about her engagement to Sonny, which came as a shock to Carly. She will soon be forced to confront her feelings for Sonny and decide whether she wants to fight for him — or let him go. Of course, she's not going to vocalize these feelings, and she'll hate that she even has them. But hearing Nina say she and Sonny were getting married cut Carly deeper than she could have ever imagined. In her heart of hearts, Sonny is still her man.
General Hospital Spoilers — Carly Comes Back Around
Sonny and Nina are moving forward with their wedding plans, with Nina putting on a convincing act to fool Sonny into thinking that she is the woman of his dreams while she's actually brought quite a nightmare down upon his family. Since their relationship is built on a foundation of lies, we know the truth will eventually come out and it's not likely that Sonny will give Nina another chance.
The mob boss could have a change of heart and choose Carly over Nina. This would be a devastating blow to Nina, who thinks she has finally won the man she has been obsessing over for the last two years. It remains to be seen how Nina will react to Sonny's brutal rejection — and we know he knows how to do that — but fans are eagerly waiting to see how this love triangle plays out. Stay tuned for more General Hospital news and spoilers so you don't miss a beat.