NCIS
NCIS Hawaii
NCIS: Los Angeles
NCIS LA Cancellation Sends LL Cool J to NCIS Hawaii
Following the conclusion of NCIS: LA, series start LL Cool J reveals that he will appear as a recurring guest star on the spinoff NCIS: Hawaii.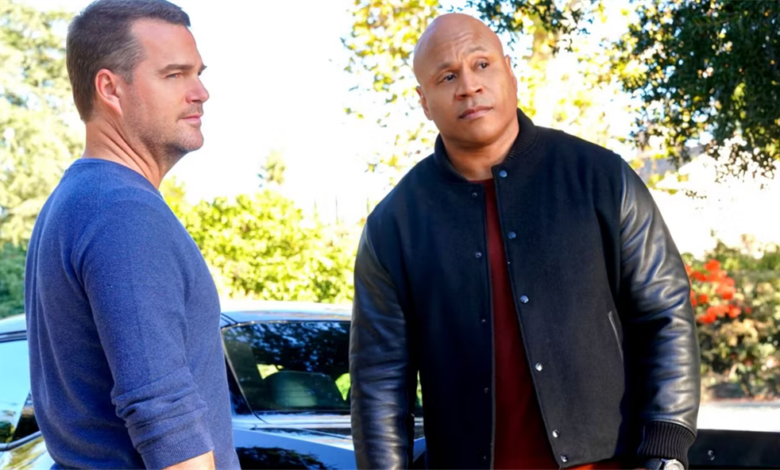 While NCIS: LA may have finally closed its curtains after 14 seasons, that doesn't mean some of the characters are planning on retiring.
Per Variety, James Todd Smith aka LL Cool J, who played Special Agent Sam Hanna in NCIS: LA, surprised fans with a cameo in the Season 2 finale of NCIS: Hawai'i. His appearance heralded a changeover in shows as Sam Hanna is now confirmed to be a recurring guest character for Season 3 of the Hawaiin-set spinoff. At the time of writing, it's currently unknown how many episodes Smiths will guest-star in but the show's creative team have expressed nothing but excitement about his new position.
NCIS: Hawai'i Is Happy to Have LL Cool J
"All of us at NCIS: Hawai'i have been huge fans of LL Cool J for years and couldn't be more thrilled or honored to be adding his spectacular talent to our ohana for season 3," said executive producers Matt Bosack, Jan Nash and Christopher Silber. These sentiments were shared by Vanessa Lachey, who stars in NCIS: Hawai'i 
as Jane Tennant, who noted the exciting possibilities made available by having the franchise set in a shared universe. "One of the most beautiful things about working on 
NCIS: Hawai'i
 is the show's ability to bring the franchise together. We have had so much fun spreading the aloha to 
NCIS
 and 
NCIS: LA
 with the triple crossover," Lachey said. "Now, we have the amazing opportunity to bring Sam Hanna to Hawai'i to help the island solve some cases and maybe have a few laughs in the process. Welcome to the ohana, Todd! It's going to be a fun ride!"
NCIS: Hawai'i does not currently have a release date but fans can expect the show to return in the fall of 2023.