NCIS
NCIS: Why David McCallum's Ducky Hardly Appears Now
In recent NCIS seasons, Ducky has appeared in fewer and fewer episodes – will he be the next character to leave the show?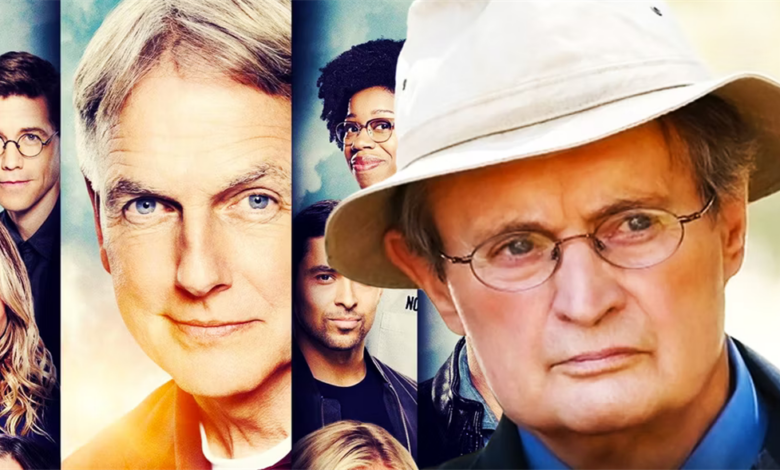 David McCallum, who plays Donald "Ducky" Mallard, is one of the longest-standing members of the NCIS cast — but in recent seasons he has hardly appeared on the show. The original chief medical examiner for NCIS was introduced back in 2003 for the procedural drama's pilot, "Yankee White." Since 2018, Ducky, played by David McCallum, has appeared in fewer episodes, leading viewers to wonder whether he will be the next main character to leave. The NCIS Ducky character is well known for having a number of quirks, such as his colorful collection of bow ties and penchant for speaking to the dead while performing autopsies.
As the polite and eccentric scientist's backstory unfolds it's clear there's more than meets the eye when it comes to the David McCallum character. Ducky's arc in season 6, episode 16, "Broken Bird," explores his time working for the Royal Army Medical Corps in the 1980s, inadvertent association with a torturous CIA interrogator, and subsequently being charged with war crimes. As it stands, NCIS favorite David McCallum is here to stay — albeit in a limited capacity. In season 15, the NCIS Ducky character retired from the role of M.E. to become NCIS historian, with his autopsy colleague Jimmy Palmer taking his place. Here's Ducky's NCIS reduced appearances and future explained.
Ducky's Role Was Reduced So David McCallum Could Work Less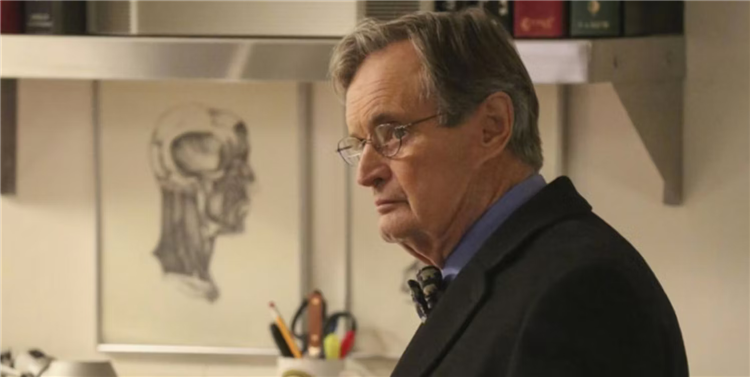 Speaking of the Ducky NCIS character role change, David McCallum explained that appearing in fewer episodes will allow him to see more of his family, which includes his wife, children, six grandsons, and their cat, Nickie. He said, "I am delighted to say that I have reached an agreement with CBS for Dr. Donald Mallard to stay with NCIS for Season 16. Once again it will be a limited schedule. That arrangement will allow me to spend time with Katherine, our children, six grandsons, and Nickie" (via Facebook). It is unsurprising that he would want to slow down his pace a little and take a back seat from all the on-screen NCIS autopsy dead bodies.
At 89 years old, David McCallum is not as youthful as he once was, despite still appearing on the show when needed. It is unlikely that he will increase his appearances on NCIS again. For now, viewers can enjoy the occasional appearance from the NCIS Ducky character, but his future at NCIS is anything but certain, as goes for any NCIS cast member. When the day comes that Ducky finally hangs up his NCIS hat, his exit will surely be suitably marked, along with a guest appearance from Gibbs. The pair's history goes back a long way, and it would be fitting for the show to give Ducky his perfect legacy, just like Gibbs.
David McCallum Is The Last Remaining Original NCIS Cast Member On The Show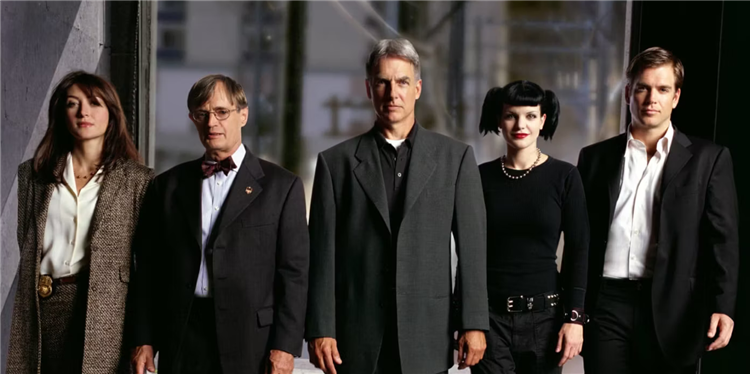 If David McCallum leaves NCIS, none of the original NCIS season 1 main cast will still be on the show. NCIS debuted in 2003, so it's understandable that the original cast would eventually be replaced on such a long-running program. Still, it would mark the end of an era for those who've followed the show from the beginning. However, David McCallum appearing less does make the show more believable. Just like the actor, the Ducky NCIS character would also be approaching the end of his career. As people approach retirement, they're likely to be seen around the workplace less, so the reduced screen time adds to the immersion of NCIS.
As for David McCallum's fellow NCIS season 1 cast members, they all left at various points in the show's history. The first was Sasha Alexander (Caitlin Todd), whose character was written out at the end of season 2 after she struggled to keep up with the demanding filming schedule. Michael Weatherly (Anthony "Tony" DiNozzo) stayed on for 13 seasons before making his exit. Pauley Perrette's Abby Sciuto was an NCIS 
mainstay for 15 seasons, but eventually, she left too.
In 2021, Mark Harmon left NCIS after 19 seasons of playing Gibbs. Being in his late eighties, the last remaining NCIS season 1 cast member, David McCallum, might also leave soon. However, though it will be sad to see the NCIS Ducky character go, the show has been running long enough for his character to retire in real-time, and Ducky's longevity alone is a testament to the enduring success of NCIS.
David McCallum Turns 90 In 2023 – Ducky Still Being In NCIS Is Impressive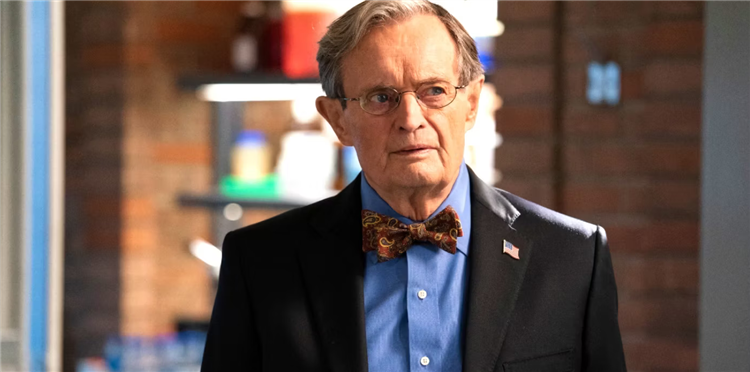 While age is never a factor in an actor's ability to have longevity, the fact that David McCallum, who plays the Ducky NCIS character is almost 90 years old and still appearing on the show is quite impressive. Even though he's appearing in a reduced capacity, the fact that he is appearing at all is an incredible feat. David McCallum began his decade-spanning career all the way back in 1953 with the TV miniseries The Rose and the Ring. As of now, he's mainly become known for The Man From U.N.C.L.E., The Outer Limits, and Sapphire and Steel.
David McCallum has appeared in 443 episodes as the Ducky NCIS character, and turning 90 doesn't look like it's about to slow him down. In an interview (via RadioTimes), McCallum looked back on his 70-year career. In terms of his work in the sci-fi genre, McCallum had this to say, "I'm more of a practical man. I was very happy to get to work and get paid for it, pay school fees and insurance, you know. This is the life of an actor, particularly in the early years before you get a little better known: your main concern is to make enough money to keep the family running."
Another thing David McCallum mentioned was dealing with success after his part in The Man From U.N.C.L.E., basically saying he got more fan mail than ever before, and his privacy became completely shot. "Yes, oh yes, I totally lost my privacy," the actor admitted. The NCIS Ducky character may be on the series less, but considering David McCallum's impressively long career the fact he's keeping it up instead of enjoying a well-earned retirement should be nothing but celebrated.
NCIS Season 20 Might Be David McCallum's Last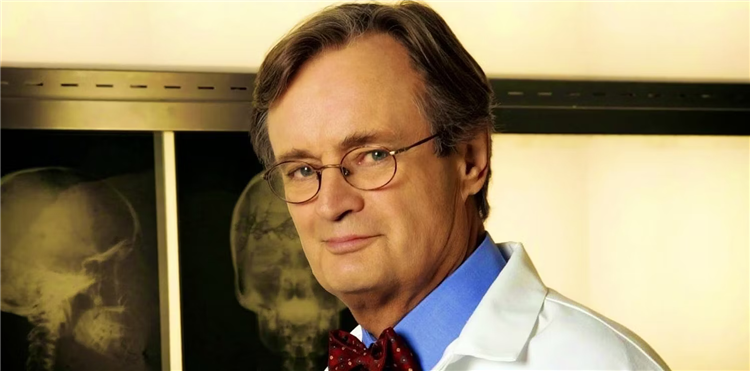 David McCallum appeared in four episodes of NCIS season 2, one of them being the season finale, but these two episodes may be the Ducky NCIS character's final appearances. In NCIS season 20, a body is found in the classified section of the National Archive, leading to the team investigating various encounters with Russian spies and a mysterious missing file. While the group is able to pinpoint which file is missing, they need Ducky's help with the missing information. He's able to provide some intel, via video conference as he's on a lecture tour in Scotland, and that the man in question had defected from the Soviet Union.
He also warns the group about weapons of mass destruction. David McCallum has hinted, however, that season 20 could be his last. In an interview with Express, McCallum mentioned that he only had two episodes left on his contract, and he's already appeared in them. McCallum said that he'd be there when they needed him, but, "Retirement is a work in progress, shall we say!" Hopefully, NCIS would see a more official send-off for its remaining season 1 character, and while David McCallum is required to renew his contract every season, it's possible that the season 20 finale could be his final appearance on the crime procedural.