NCIS
NCIS Hawaii
Why NCIS: LA's Sam Hanna Will Be a Great Fit On NCIS: Hawai'i
NCIS: Hawai'i is taking it to the next level by adding NCIS: Los Angeles' Sam Hanna to its Season 3 cast. Here's why his addition is a great move.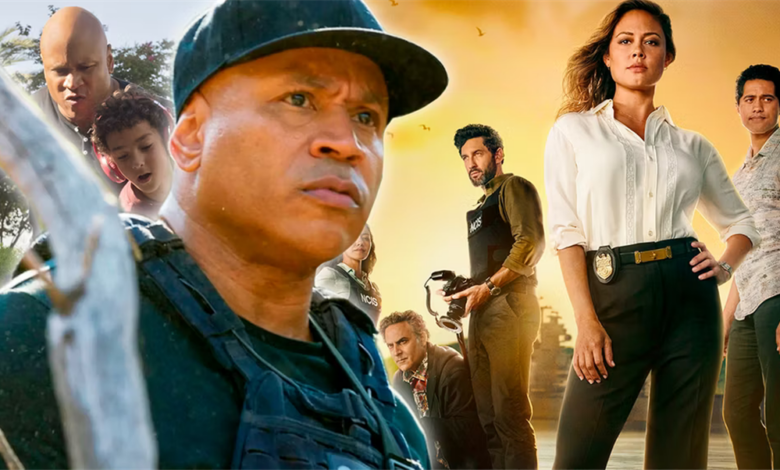 The last few episodes of NCIS: Hawai'i have zoomed in on different members of the cast. Agent Lucy Tarra got back from an extended absence as NCIS Special Agent Afloat; Jessie got to lead the team for a day, and Ernie got to live out his dream as an astronaut. While all of that was good for character building, Season 2's two-part finale was back to focusing on SAC Jane Tennant and her complicated past as a CIA operative.
"Past Due" showed Tennant in a tight spot. Charlie 1 showed up to save her but lost his life in the attempt. So, in "Dies Irae," Tennant needed some backup. That time, it was the combined efforts of Whistler and NCIS: LA's Sam Hanna who helped Tennant out of a jam. Later in the episode, it became clear that the Hawai'i team would be getting a new member. Because of Hanna's appearance, many fans thought that he might be joining the team, and since the finale, that has been confirmed. LL Cool J will be reprising his role as Sam Hanna on NCIS: Hawai'i Season 3.
Why Sam Hanna Is a Great Fit for NCIS: Hawai'i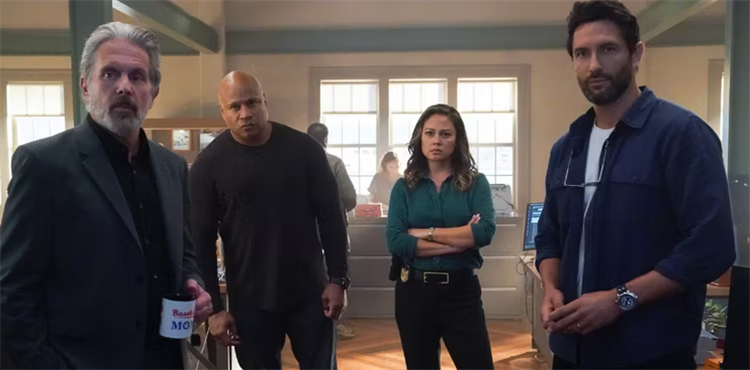 After 14 seasons, CBS decided to pull the plug on NCIS: Los Angeles due to budget constraints. Some fans believed that the cancelation made room for a Tony and Ziva spinoff, but so far, there hasn't been any headway on that front. Instead, CBS made a different announcement: LL Cool J will be joining the cast of NCIS: Hawai'i. At first glance, the decision was a clever ploy to pull some of LA's viewers to Hawai'i. While that was probably partially true, LA fans will be okay with the decision because it will be a way for the series to live on through Hanna.
Cat's out of the bag 🫢 Welcome @LLCOOLJ to our #NCISHawaii ohana! ♥️ pic.twitter.com/jQ2FczKrv2

— NCIS: Hawai'i (@NCISHawaiiCBS) May 23, 2023
However, having Hanna on Hawai'i will be more than a ploy because it's a good fit. In January 2023, NCIS had its first three-way crossover event, where members from all three NCIS series combined to work on a case together. Some unexpected characters meshed well like Deeks and Torres' comedic sides, but Hanna and Tennant had an obvious chemistry. It was clear that Hanna was willing to go to great lengths to support the Hawai'i SAC. He proved that in "Dies Irae," when he went from Morocco to Venezuela to help Tennant.
The other reason that Hanna fits on Hawai'i is that he was the only LA member that could have realistically crossed over. The LA finale did quite a bit with Kensi and Deeks expecting a child and Callen getting married. Fatima and Roundtree could have crossed over, but as new agents, they wouldn't have had the same fanbase clout. That left Hanna as the perfect choice.
What Will Sama Hanna's Role Be on NCIS: Hawai'i?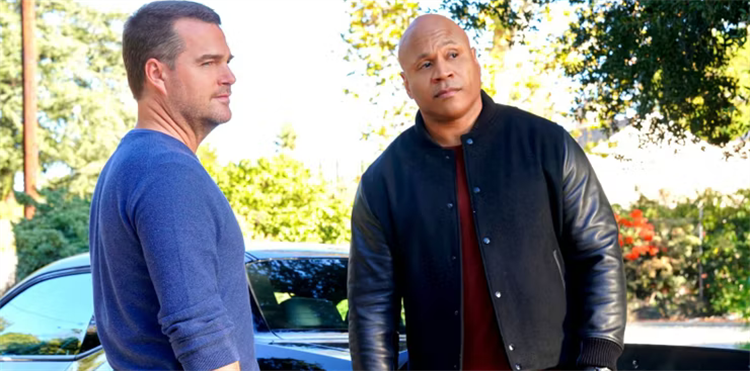 Knowing that Hanna will be part of the Hawai'i team, the question is what his role will be. To that end, it's important to note that LL Cool J has signed on as a recurring guest character. So, he won't be a series regular. That means that he could feasibly still work out of the OSP office and show up to help in Hawai'i on a case-by-case basis. That would help show that the OSP office is still running in-universe. It could even be cool to reference LA's cliffhanger ending and show how Callen, Hanna and crew rescued Hetty in Morocco.
As far as Hanna's role, all indication is that he will be providing the team with oversight after the questionable events in the finale. Assuming that's the case, fans don't have to worry because Hanna won't have an antagonistic role. It's clear that he admires Tennant and will follow her lead, even if things go off-book at times. And if things go well, it's always possible that Hanna could eventually be a full-time cast member. Regardless of whatever role he takes and however often he shows up, NCIS fans will be there for it.
NCIS: Hawai'i airs Mondays at 10:00 p.m. on CBS and streams on Paramount+.