NCIS
NCIS Hawaii
NCIS: Los Angeles
How NCIS: LA Approached Its Series Finale: 'The Story Was Secondary'
NCIS: Los Angeles showrunner R. Scott Gemmill explains why narrative took a backseat to paying off character arcs in the show's final episode.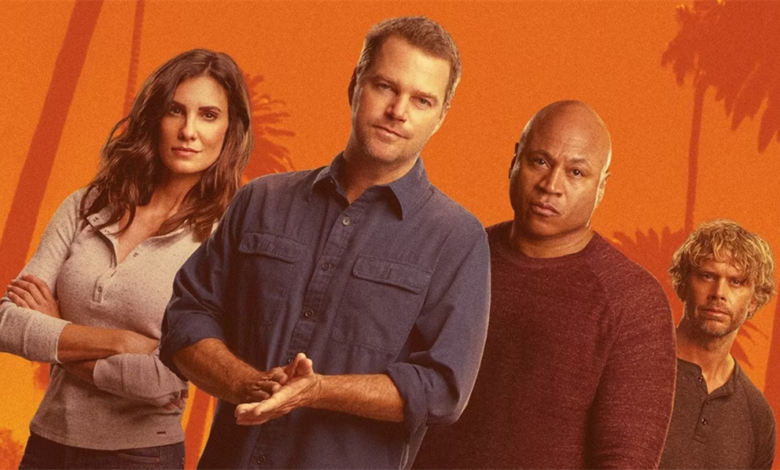 NCIS: Los Angeles showrunner R. Scott Gemmill recently unpacked how the long-running CBS police procedural's writers' room approached the series finale.
Gemmill gave an insight into the creative process on Season 14, Episode 21, "New Beginnings, Part Two," in an interview with The Hollywood Reporter. "The story was secondary to what we wanted to do," he said. "We basically knew we want Callen to get married. We want Kensi and Deeks to find out they're going to have a baby. We want Sam's father to be accepted to a promising medical trial. We want it to wrap up Rountree's case with law enforcement. And we wanted to send some hope that we're gonna go save Hetty — we wanted to address that. [Hetty actor] Linda [Hunt] wasn't available — had she been available, it might have been a little different, but we sort of gave it that service."
"We also wanted to revisit some characters that we've seen in the past," Gemmill continued. "Either through the wedding or through what we had in mind for the last scene, which was our guys in Morocco, on their way to try and rescue Hetty." CBS announced that NCIS: Los Angeles' fourteenth season would also be its last in March 2023. At the time Gemmill described bringing the show to an end as a "bittersweet" experience. He also thanked CBS for bumping up Season 14's overall episode count from 20 to 21, which allowed him to oversee a two-part send-off to Special Agents Sam Hanna (LL Cool J) and Grisha Callen (Chris O'Donnell) and their colleagues.
NCIS: LA's 14-Season Run Comes to an End
Plot details for the NCIS: Los Angeles series finale surfaced online the following month, accompanied by several stills from "New Beginnings, Part Two." These stills were mostly taken from the wedding between Callen and Anna Kolchek (Bar Paly), including one in which Callen is flanked by his best man, Hanna. The wedding ceremony ultimately capped off an action-packed two-part swansong story that saw the NCIS agents team up with the ATF to track down both stolen military tech and a missing ATF operative.
While "New Beginnings, Part Two" brought the overarching NCIS: Los Angeles narrative to a close, at least one of the show's characters isn't disappearing from the small screen anytime soon. CBS recently confirmed that Hanna will serve as a recurring guest player in NCIS: Hawai'i Season 3, with LL Cool J on board for a yet-to-revealed number of episodes.