Sister Wives
Sister Wives: All About Brown Family Members & Where They Are In 2023 [Latest Update]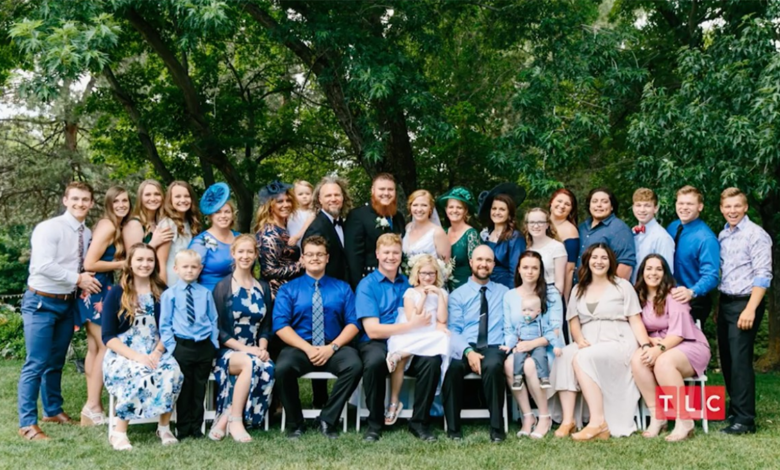 TLC's one of the most popular shows, Sister Wives, debuted in the year 2010. This reality show focused on showcasing the adventure and hardships of plural marriage. It chronicles the life and whereabouts of the Brown family patriarch Kody Brown, his four wives, and eighteen children. This massive family received popularity because of its fair share of drama and rivalries. Sister Wives features several highs and lows of the entire clan.
Over the years, their dynamics have changed as three sister wives have sprouted out of their stretched polygamist family. This left Kody married to only one of his four wives, Robyn. Additionally, withdrawing from the polygamist arrangement has also changed the family equation for various Brown children. Here is more about it!
Kody Brown & The Sister Wives!
Kody Brown embarked on his married life with Meri Brown in April 1990. He then spiritually married Janelle and Christine in 1993 and 1994, respectively. The fourth sister wife joined their family clan in 2010 though the couple legally got married in 2014. However, Christine, his third wife, was the first one to express her desire to withdraw from the polygamous relationship and relocate to Utah to be around her kids. But she was not the only one, as both Janelle and Meri followed her path. They talked about their split in the show's Tell All episode from Season 17. This left the Brown family patriarch with only one wife, which was the youngest of the lot, Robyn.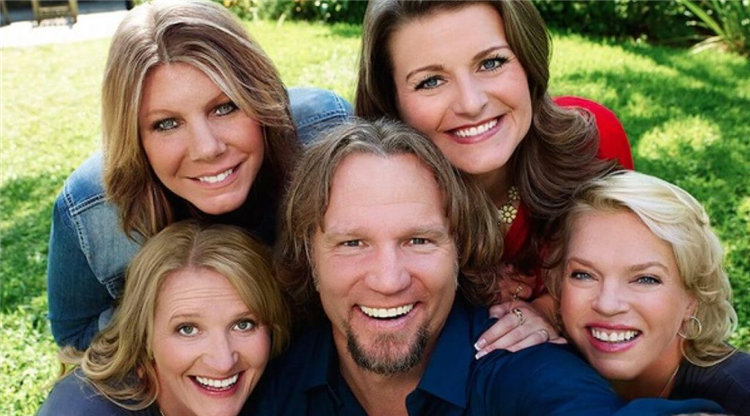 There have been numerous instances when the failed polygamist hinted at their troubled marriage. Kody recently claimed to be a 'man of wives with no wives,' this added to speculations. Another event that brewed the buzz was when he got his portion of Coyote Pass land registered under his name. He did not opt for a joint name with Sister Wives star Robyn. But these rumors recently got defied when Kody and Robyn were clicked together enjoying each other's company at a local festival. This made it clear that the couple was not getting divorced but could be facing some marital issues.
Besides the significant shift in Kody's life from a happy polygamist with eighteen kids and four wives to a monogamist, he owns an unexpected business. The news about his job was revealed a few years back, wherein it was claimed that he sells firearms and ammunition. Last year, he was also spotted at the annual gun show in Tulsa, Oklahoma.
Sister Wives: All About Meri's Life After Her Divorce
Meri Brown embraced her path toward singlehood after breaking ties with Kody in December 2022. However, she officially divorced him in 2014 when the family patriarch wanted to adopt Robyn's kids from her previous marriage. But she continued to stay spiritually linked to him for 8 more years. The upcoming season of Sister Wives is set to feature their separation storyline. The Season 18 trailer featured Meri dropping a bomb on Robyn and Kody. She calmly claimed that she would not be around anymore. Post her split, this mom of one moved from Flagstaff to Utah to her heritage Inn. The fifty-two-year-old recently renovated this property and has been putting in all the necessary efforts to make her B&B successful.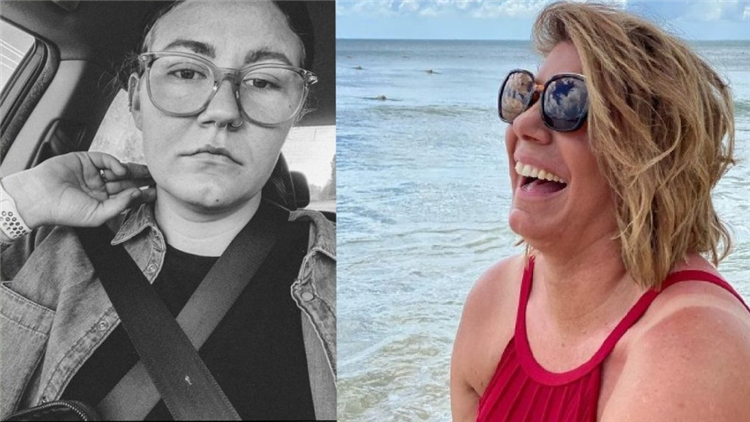 Leon Brown: Meri and her former partner share a twenty-eight-year-old child Leon Brown. In June last year, Leon came out as transgender and started using they/them pronouns. While captioning their Instagram post, they claimed themselves to be "genderqueer, trans, and unapologetic." Being the fantastic mom that Meri is, she continued to support her only child after the coming out news. Leon initially shot Sister Wives with their longtime partner, Audrey Kriss, and later the couple got engaged. There have since been no updates or hints regarding their marriage. However, recently, when Mama Meri hinted at their wedding via an Instagram upload. While it actually turned out that the duo was gathered to attend Christine's daughter Gwen's marriage ceremony with Beatriz. Besides this, there have been numerous other instances where Meri has showered her child, Leon, with love. She has even supported them publicly on various occasions.
Sister Wives: What Does Janelle's Singlehood Journey Look Like?
Janelle was Kody's second wife and they spiritually tied the knot in January 1993. She revealed their separation in Sister Wives: One on One December special episode after being together for almost three decades. Their separation will be a part of Season 18, which will premiere on August 20. One of the vital reasons for her split was the differences between Kody and her kids. Well, they were upset with their dad being emotionally unavailable to them and their mom. All Janelle expected from Kody was to shower her kids with the love and respect they deserved.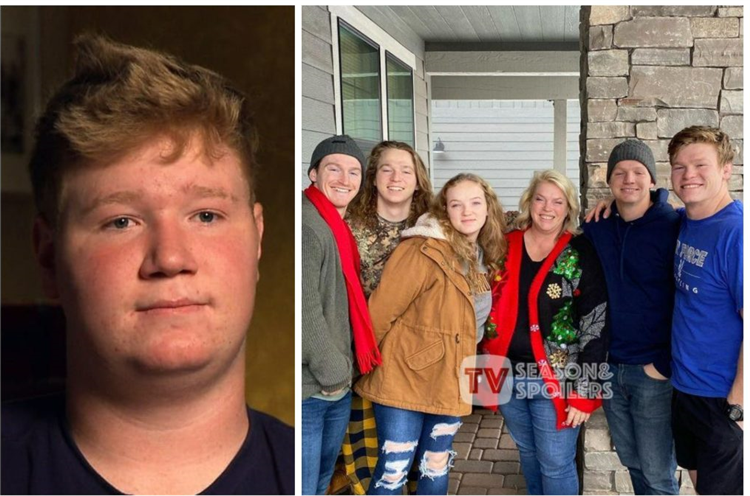 The Sister Wives star Janelle embarked on her adventurous journey after moving to an RV when someone bought her rented property. Earlier, she used to share her RV with her youngest daughter Savanah, who recently moved to her sister Madison's home. The former couple Janelle and Kody have six kids together. However most of them prefer keeping their lives personal, but their mother is a social butterfly who often shares their life updates and adventures on her social media.
Logan Taylor Brown: Twenty-nine-year-old Logan is the firstborn of Janelle. He is one of the eldest kids of the Brown family and prefers keeping his life personal. In October last year, he took vows with his longtime girlfriend, Michelle Petty. The couple even added a furry member to their family in November of the same year and named their dog Athena. Logan and his wife Michelle live in a beautiful home they made themselves in Las Vegas, Nevada.
Madison Rose Brush (Previously Brown): She is the second child in the lineup who married Caleb Brush in 2016. The twenty-seven-year-old is a mom of three, Axel, Evie, and Josephine. The couple's middle child Evie suffers from a genetic disease caused by 'congenital limb formation. Because of this, the little warrior had to get her arm amputated, and she wears a prosthetic in one of her legs. Madison often takes onto her social media to share updates about her brave daughter. In one of her recent posts, she said Evie was strong, capable, and unstoppable. Besides being a fantastic mother, Madison, aka Maddie, is also an amazing sister. She has recently opened the doors for her sibling Savanah, and she's living with her family.
Hunter Elias Brown: He is twenty-five and the third eldest child. Hunter attended the United States Air Force Academy and graduated in April 2020. In July last year, Janelle oozing with happiness, shared that her son has moved closer to her place. This proud mom also talked about Hunter's girlfriend, Audrey, on her social media earlier this year.
Robert Garrison Brown: The next in the line is twenty-four-year-old Garrison, one of two of Janelle's sons who share an estranged bond with father Kody. In one of the season 17 episodes, she mentioned that Kody doesn't listen to her boys. He claims that they have offended him and people close to him, i.e., Robyn. She continued by stating that Kody expected them to plead and apologize to him and his fourth wife. But she chose to stand by her kids. In the Season 18 trailer, Garrison's detestation for Kody was dripping when he suggested Robyn have Kody all to herself, claiming they did not want a father figure anymore.
Gabriel Brown: The second child to have an estranged bond with Kody is the twenty-two-year-old Gabriel. In season 17, he stated that the tension between him and his father brewed because the father forgot to wish Gabe on his birthday. It was a heartbreaking moment as he cried in the confessional. He supported his elder brother Garrison in the new trailer when he claimed they didn't need a father figure.
Savanah Brown: She is the youngest of Janelle's children. She graduated high school recently. The eighteen-year-old was the reason for their parent's reunion after almost six months of their split. The former couple attended her graduation together. This teenager was living with her mom Janelle in her RV until recently. She recently moved to North Carolina to spend her Summer with sister Maddie, brother-in-law Caleb, and their adorable children.
Sister Wives: Christine Embarks On Her Happily Ever After With David!
Christine was the first one to break her spiritual union with Kody. The single life of this fifty-year-old celeb will be an important part of season 18 of Sister Wives. Christine embarked on her journey toward choosing herself last season. Merely 17 months after her split, she moved her first step towards her happily ever after by getting engaged to David Woolley. There have been numerous occasions where the couple has flaunted their love and adventure as they plan for their summer wedding.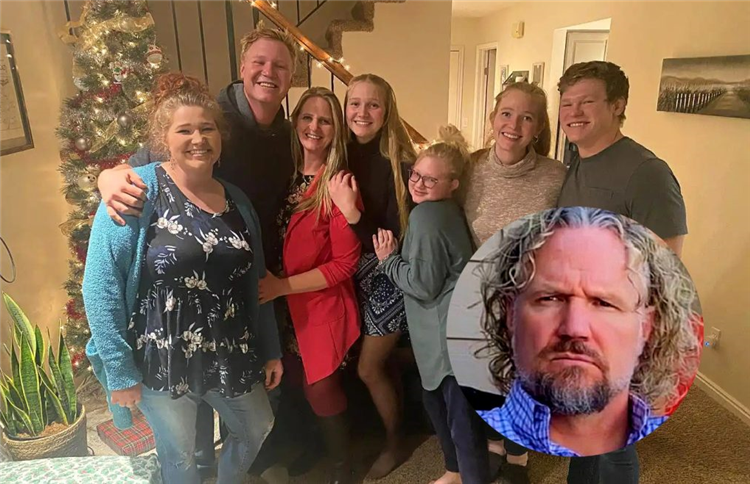 After splitting from former partner Kody Brown, Christine moved to Utah in 2022 to be around her kids. Soon TLC released her spin-off show, Cooking with Just Christine. This web series is available to watch on TLC and Sister Wives' official Instagram accounts. Her new show received immense love for sharing delectable recipes. The ex-couple, i.e., Christine and Kody, have five daughters and one son together.
Aspyn Thompson (Previously Brown): Aspyn, the eldest kid of Christine, lives a few minutes away from her mother's house. As per the latest report, she married her third cousin Mitch. This twenty-eight-year-old prefers maintaining a low profile featuring personal life on social media in frequently. The couple doesn't have kids yet.
Mykelti Padron (Previously Brown): The second in the sibling lineup is Mykelti, who lives half an hour's drive away from Christine. The twenty-seven-year-old is married to Tony Padron, and the couple share a daughter, Avalon, and twin boys, Archer and Ace. This couple has recently lost a massive amount of weight together after welcoming their twin sons.
Paedon Rex Brown: Twenty-five-year-old Paedon is the third eldest. He is the only son of Christine and prefers keeping his life personal. His social media uploads include spilling the tea about the estranged bonds in the family. Paedon doesn't hold back when it comes to exposing some of the family members for their wrongdoings. He, too, has a strained bond with Kody and Robyn. The elder brother did not attend sister Gwen's wedding, perhaps because of their sibling rivalry that has been on a stretch since they were young.
Gwendlyn Quieroz (Previously Brown): Gwen is Christine's third eldest daughter. She came out as bisexual in season 17. The twenty-one-year-old recently tied the knot with her longtime girlfriend, Beatriz Queiroz. Most of her family and friends, except her brother Paedon and a few other half-siblings, recently united to celebrate her big day in Arizona. This Sister Wives starlet often spills the family secrets on her Patreon and Youtube channels to make that extra cash. Besides calling out with her family members, she seldom defends some of them.
Ysabel Paige Brown: Next in the lineup is Ysabel. She is a talented college student. Recently, Mykelti's husband, Tony Padron, even praised her for her photography skills. This twenty-year-old prefers keeping her life private and has never shown it off. Ysabel recently brought a young man as her plus one to attend sister Gwen's wedding, and fans speculate him to be her partner. The Brown family also gathered together in June to celebrate Ysabel's twentieth birthday.
Truely Grace Brown: The youngest kid of the former couple is Truely. She currently lives with her mama and her fiance in their beautiful Utah house. The young Sister Wives star shares an adorable bond with to-be stepdad David Woolley. Kody finds it inappropriate for this thirteen-year-old to live in the house of an unwedded couple. Reportedly, he was fighting a custody battle for Truely as he demands equal, i.e., 50-50 custody split between Christine and him. This teenager recently underwent an extreme hair makeover after coloring her blonde locks purple.


Sister Wives: What Are Robyn & Her 5 Kids Doing Now?

Kody met Robyn in 2009 and joked that she looked like a soccer mom. Back then, she was a mom of three and a divorcee. However, Kody stated that having a divorcee and a mom as a new addition to his life sounds just like trouble. But the dynamics soon changed, and she and her kids joined the Sister Wives clan in 2010. Although the couple legally married in 2014, followed by Kody adopting her elder kids, Dayton, Aurora, and Breanna from her previous marriage with David Jessop. Besides this, the couple added two children to the huge Brown family. This forty-five-year-old is now living a monogamous life with Kody. Robyn lookedalmost unrecognizable because of her massive weight loss in the recent pictures clicked at a local festival.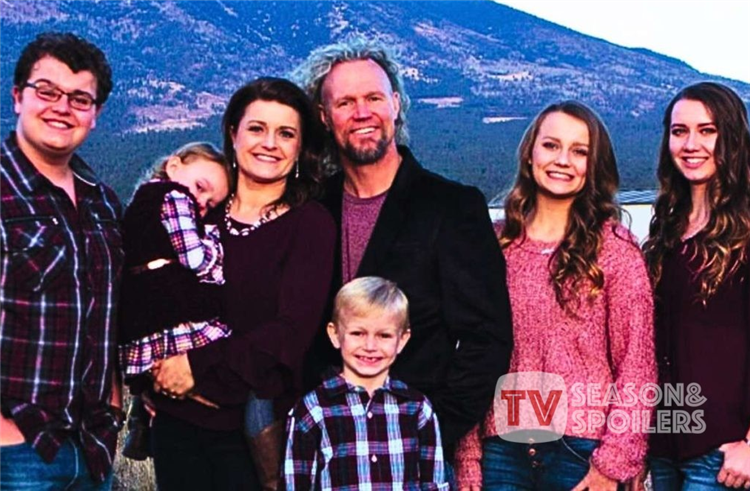 Dayton Brown (Previously David Preston): Dayton is Robyn's eldest kid, who is twenty-three-year-old. He suffers from Asperger's Syndrome. Currently, he is doing exceptionally well academically. He went to college in 2018 and is recently suspected of living in an RV beside Robyn and Kody's home. There were rumors about Kody had joined him in his RV after facing some issues with Robyn.
Aurora Alice Brown: Aurora is the second child of Robyn with her ex-husband. She is now a twenty-one-year-old girl who earlier struggled with panic attacks and opened up about it in the show to raise awareness. Details about her current job are not public knowledge.
Breanna Rose Brown: Next in the sibling lineup is Breana, whom Kody adopted in 2014. Well, Robyn has described Breanna as fierce and praised her for her amazing writing skills. But Breanna's recent Pinterest pin suggested that she feels left out because she believes her mother and stepdad were more affectionate and attentive towards her siblings. This nineteen-year-old graduated high school last year.
Solomon Kody Brown: Solomon is Robyn and Kody's first child together, making him Robyn's fourth kid. He is a twelve-year-old smart boy who often appears on the show.
Ariella Mae Brown: The Brown family's youngest kid is Ariella. Robyn describes the eighteenth kid of this polygamous family as a little warrior princess. This seven-year-old gets homeschooled.