Sister Wives
Unpopular 'Sister Wives' Opinion: Christine Brown Is Making Herself Look Bad as She Continues to Shade Her Ex-Husband
Has Christine Brown taken her campaign against Kody Brown too far? Her recent Instagram posts and Gwendlyn Brown's discomfort suggest it's possible.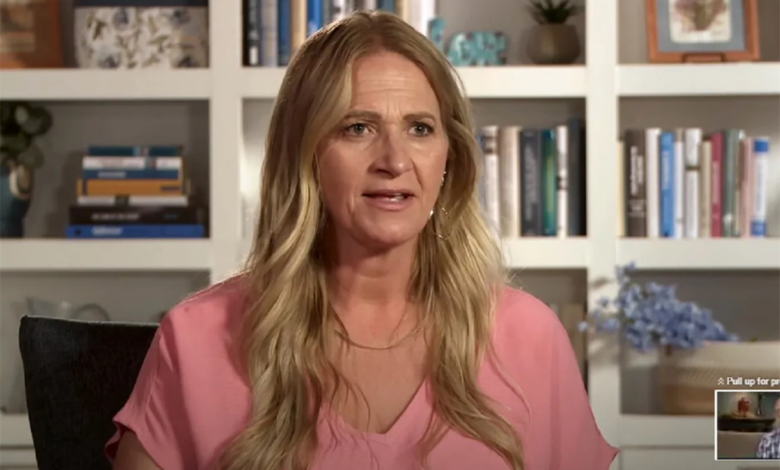 Christine Brown has emerged as a hero to many Sister Wives fans. As the first of Kody's four wives to leave him behind, she has become a fan favorite. Good editing, a bubbly personality, and her ability to look like the most level-headed member of the plural clan have helped her along the way. As season 18 of the series wears on, there is an almost imperceptible shift. Christine is slowly moving from a relatable woman angry about how she was treated to someone who seems a bit too vengeful for where she is in real-time. Christine Brown's social media activity is starting to make her look bad, and some of her own kids seem over it all. At least not absolutely everyone seems to be 100% on her side.
Christine Brown has been making digs at Kody Brown, and not just on 'Sister Wives'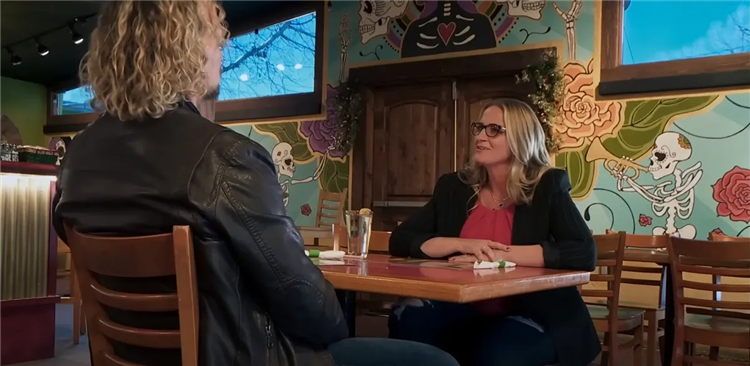 Everyone loves a little snark, especially when it is directed at Sister Wives star Kody Brown. Christine Brown has been shading Kody all over the place. Her confessionals on Sister Wives have been vicious, and her interviews with outside publications have been snarky, too. She's even been using her Instagram to shade Kody.
During a roundup post about her honeymoon, she talked about "karma," which some Sister Wives fans think was directed at Kody. She has spent the months before her Oct. 7 wedding posting photos with her new love, David Woolley. She often uses the caption of those posts to point out all the ways he is better than Kody. While the shade is well-deserved, the public nature of it and the way Kody continues to occupy Christine's mind is getting a bit uncomfortable.
Could her kids be completely over the shade?
Christine served as a caregiver to not only her biological children but the other Brown kids, too. Understandably, most of the kids took Christine's side in the divorce, as they were more deeply bonded to her than Kody. That doesn't mean all her kids love her behavior, though.
Recently, Gwendlyn Brown appears to be more critical regarding her mother. In several Patreon uploads, Gwen has pointed out some of Christine's behavior that she thinks is problematic. She even revealed that her mother's demeanor during the divorce was not ideal. Could Gwen be tired of the shade directed toward her father? It's possible. She did stop following Christine on Instagram briefly.
Does it all make Christine look bad?
Christine Bronwn's season 18 confessionals have an air of resentment and spite. Many of her sit-down interviews prove that she is still very angry about how Kody Brown treated her. That is completely understandable, and we can even give the bitter tinge of her confessionals the benefit of the doubt. After all, the mother of six is reacting to moments that are more than a year in the past.
The one thing that makes her look like she hasn't actually moved on from her troubled spiritual marriage is her Instagram posts. Over the last six months, Christine has used her Instagram account to throw shade at her ex-husband, often using her new husband, David Woolley, as a vehicle for that shade. While some Sister Wives fans are here for it, others wonder if Christine's attitude is healthy. Some Redditor users believe Christine's posts are in poor taste and question how healthy her current relationship can be if she still is this hung up on her ex and all that went wrong in their marriage.
Time will only tell if Christine Brown will become a Sister Wives villain, though. While she is a fan favorite right now, editing and the fickle nature of reality TV could change all of that quickly. It likely won't happen in season 18 of the series, though. While we don't know exactly how many episodes season 18 will contain, it will likely wrap up sometime in December. If TLC picks up the show for a 19th season, fans might see a shift in the narrative.