Blue Bloods
The One Way Amy Carlson Would Love To Return To Blue Bloods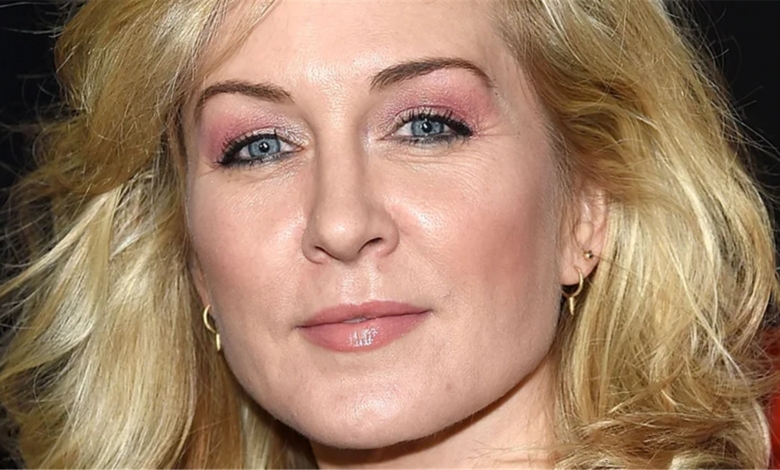 "Blue Bloods" is a procedural crime drama, but it differs significantly from its peers due to its emphasis on one particular New York family. In the series, members of the Reagans are somehow involved in law enforcement, from New York Commissioner and family patriarch Frank Reagan (Tom Selleck) all the way to his daughter, New York Assistant District Attorney Erin Reagan (Bridget Moynahan). Collectively, the Reagans deal with some hard-hitting cases in their careers that could arguably give "Law & Order" a run for its money. Yet whenever an appalling situation directly hits the beloved family, the series manages to punch fans with an emotional wallop.
"Blue Bloods" is filled with devastating scenes. However, one moment that still has fans heartbroken is the unexpected death of Linda Reagan (Amy Carlson), the wife of detective Danny Reagan (Donnie Wahlberg). During the premiere episode of Season 8, it is revealed that Linda died in an offscreen medevac helicopter crash sometime after Season 7. The sudden exit felt shocking and abrupt for a character on the show since its first season. The manner of Linda's departure from the series also took Carlson by surprise, as she felt it didn't provide any closure for fans. But while Carlson isn't too fond of how she was written off the series, there is still one way she wouldn't mind returning to "Blue Bloods."
Carlson would be open to her character returning in a flashback scene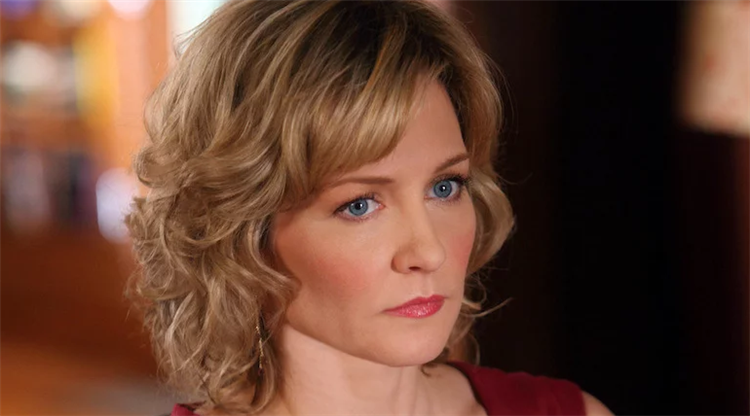 The fact that Season 8 focuses on Danny dealing with his wife's death through therapy is ironic, considering that many fans arguably never get that shot at closure for the character. While speaking with Deadline, Carlson highlighted how her character was killed on "Blue Bloods," essentially robbed fans of a proper way to mourn. However, if the opportunity arose for Amy Carlson to return through a flashback scene, she would do so for the fans. Carlson told Deadline, "I never wanted it to end that way, so I feel sad for the fans because everyone wants closure, and I hear that a lot from the fans. So, of course, I'd be open to that. Sure."
Given how fitting it would be for the series, a flashback could be the perfect way for Linda to reappear once again while also showing fans how the helicopter explosion went down. Her off-screen death has no build-up, so a flashback could at least serve as a Band-Aid solution to that. While "Blue Bloods" is a fictional show, it still grounds itself in reality, so a fake death scenario would probably be too outlandish for fans. In addition, Carlson reprising her role as Linda would give her a chance to reunite again with Donnie Wahlberg, who offered his own solution for Linda to reappear. While speaking to Country Living, Wahlberg said that Linda could return to Danny through a dream sequence.
Carlson's last Blue Bloods scene was an emotional one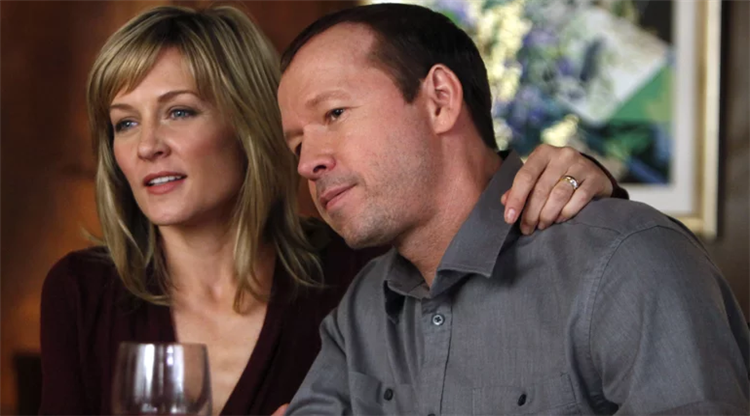 Linda's last appearance on "Blue Bloods" was on the Season 7 finale "The Thin Blue Line." Her death didn't occur, but she and her family were in grave danger in the episode due to a drug cartel targeting Danny for revenge. In one scene, Linda and her family have to witness their home being engulfed in flames. As Amy Carlson told Deadline, that pivotal episode moment was the last scene she shot for "Blue Bloods" and quite an emotional one. "I didn't know at that moment, but it was emotional to watch that house fake burn down because the future was uncertain," she said to Deadline.
While Carlson couldn't have predicted what would happen next after the series, it's safe to say that she's done pretty well to at least keep busy with a wide variety of projects. After leaving "Blue Bloods," the actress appeared in the horror film "Know Fear" and also acted in a couple of episodes of Netflix's "The Society." In a surprising twist, Carlson even made a procedural crime drama return to CBS in 2020. She appeared as the bounty hunter Jackie Ward for Season 2 of "FBI: Most Wanted."