NCIS
'NCIS' Season 20 Finale: Ducky Returns to Help Team While Torres Is in Prison (PHOTOS)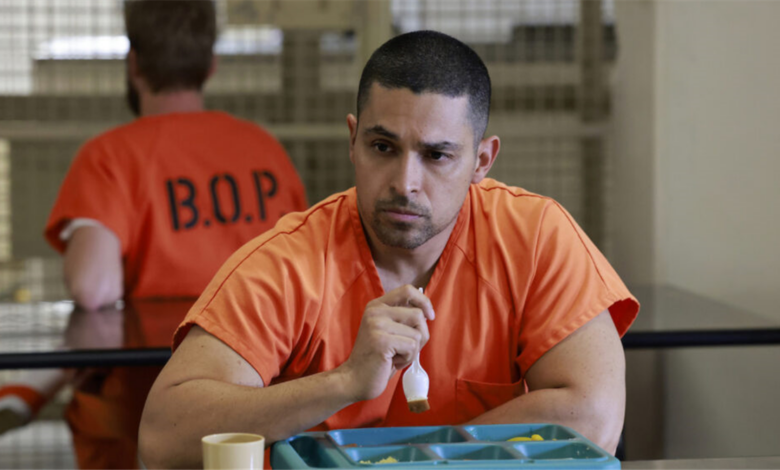 All we can do is guess about what lands Torres (Wilmer Valderrama) behind bars in the NCIS Season 20 finale on May 22. We want to say he's undercover, but as executive producer Steven D. Binder told us, "We don't necessarily know what shape Torres in prison will take. [He] can be a little hotheaded and do things that aren't necessarily appropriate for an agent that have consequences."
We do know that he finds himself in prison while the team is trying to stop an impending terror attack on U.S. soil in "Black Sky." And in addition to the first look we previously exclusively revealed, CBS has released even more photos from the episode. Among them is a look at Parker (Gary Cole) visiting Torres in prison, Ducky (David McCallum) back for a video chat with the team — "Some of his history will help," Binder said — and some fun behind-the-scenes images.
"[Torres'] experience in prison is going to bring up a lot of demons from his past," according to finale co-writer David J. North. "The emotional baggage that he's carried, going all the way back to before he even joined the show when he was constantly doing deep undercover work and his problems with alcohol, his journey in prison is going to be one that's very emotionally taxing for him."
Scroll down for a look at the finale. And get ready for a major cliffhanger involving Torres and those aforementioned demons.
NCIS, Season 20 Finale, Monday, May 22, 9/8c, CBS